Corset Patterns - curvy creations in AutoCAD
A huge variety of patterns available directly through my website, Payhip and my etsy shop:
I sell a large range of digital patterns through etsy shop, Payhip https://payhip.com/CorsetsbyCaroline and my website (see the 'shop' tab under this page). My patterns have been developed using my expertise in AutoCAD and more than ten years in the business developing designs; they represent excellent value for money - each pattern comes with a corset construction manual with everything you need to know about making your corset. Or why not subscribe to my Patreon page - for $5 a month you will receive a pattern every 6 weeks plus lots of other hints, tips and sometimes the odd non-corset pattern thrown in for good measure! It's great for budding corset makers to try out lots of different designs. Here are the patterns I've released since February 16;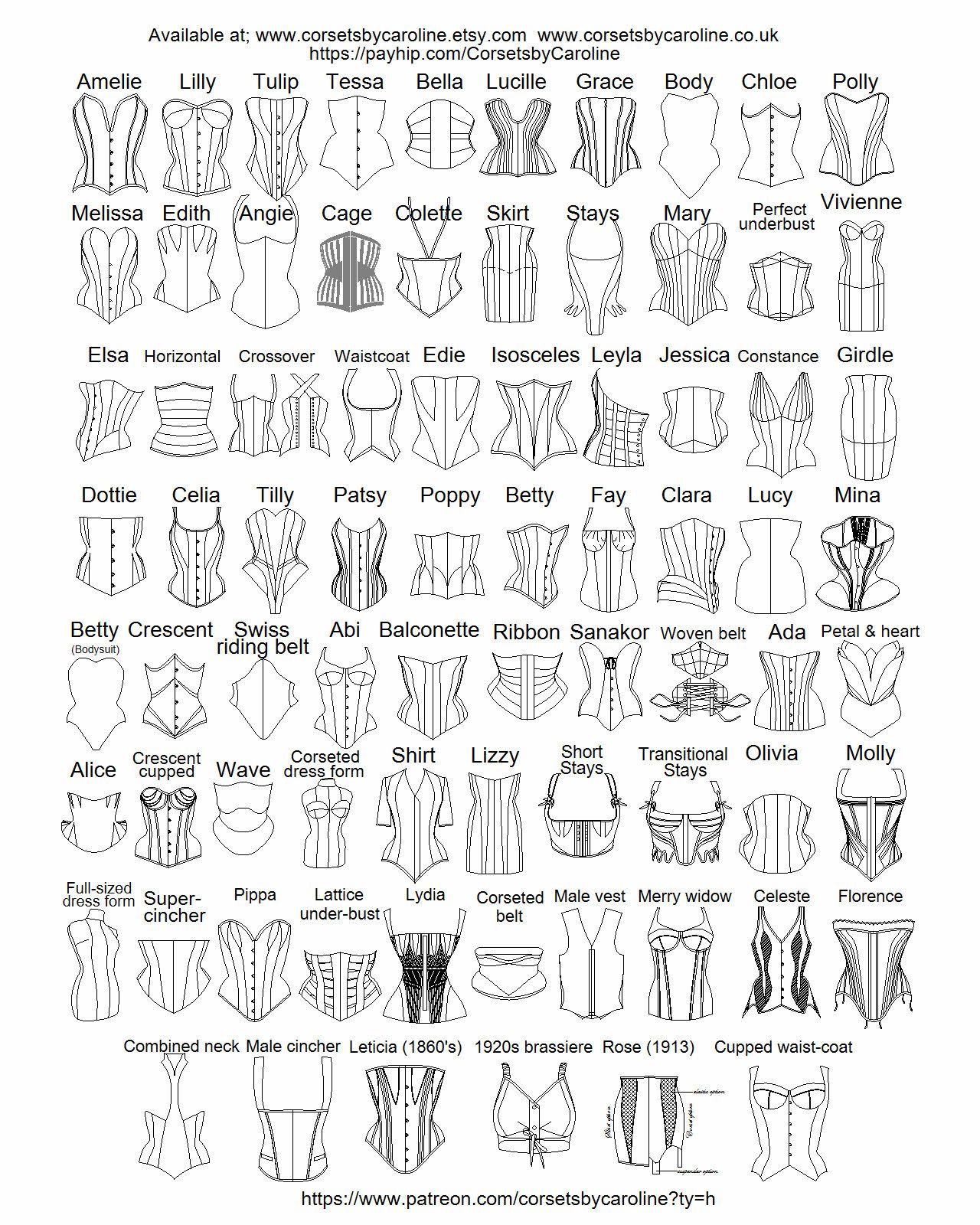 ''One of the BEST patterns I've worked with, pdf or otherwise. The instructions were clear and easy to follow, and Caroline is helpful with any questions you might have. Plus, as you're getting 2 patterns in one with multiple bottom and top finishes, the value here is great. My under-bust came out perfectly and fits a dream and I can't wait to make the over-bust version. This was a great purchase, and I highly receommend it'' Toyo382, New Jersey, United States
Made to measure patterns

If you have ever struggled with customising a shop-bought corset pattern, this is for you. Some of my designs currently available through Etsy can be amended to your particular measurements, or I can work with you to design something completley different. You will receive a pdf of an overbust or underbust corset pattern that will make an excellent starting point for a perfect toile and ultimately a great fitting, comfortable corset.
Please fill out the form below if you are interested. Thank you.
Taking your measurements: