E Hume 1913 challenge - part 3 of the Foundations Revealed 2015 competition (final stage)
Posted on
Waists are a negligible quantity
In this final part of my blog on the E Hume 1913 patent I will make up the final garment using a coutil base layer and 100% wool fashion layer using the fabric-turned-over-fabric technique. You can the beautiful lines coming together in this photo;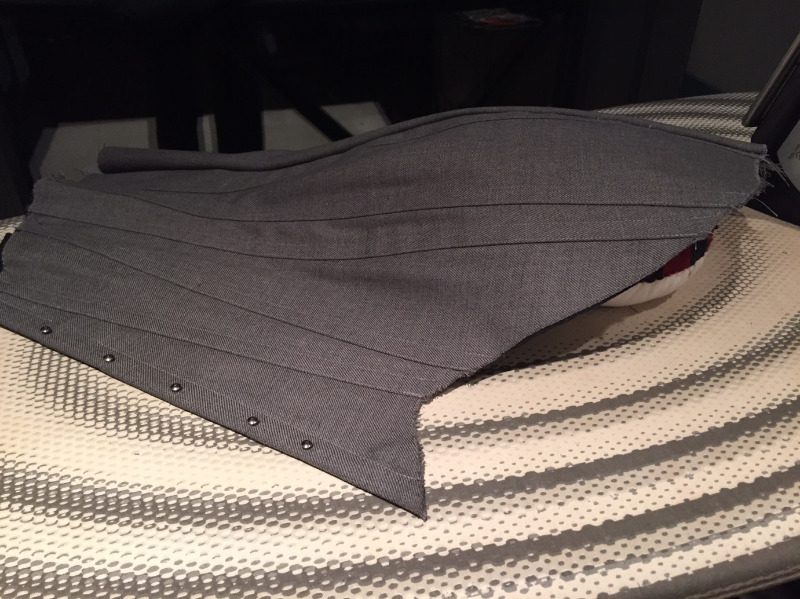 The final garment was a good fit but I didn't like the crease created when siting down in it so I slipped in some plastic boning in front of the steel boning but made sure it extended all the way to the bottom of the corset. It really helped reduce the unsightly crease line. I also inserted some synthetic whalebone behind the busk and curved this around my breast area and into one of the boning chnnels at the side to give the garment a modern twist. I covered this with a tube of fabric to match and made up the bias binding to bind the corset.It was a bit trickier binding the corset as I had to circumvent the synthetic whalebone addition!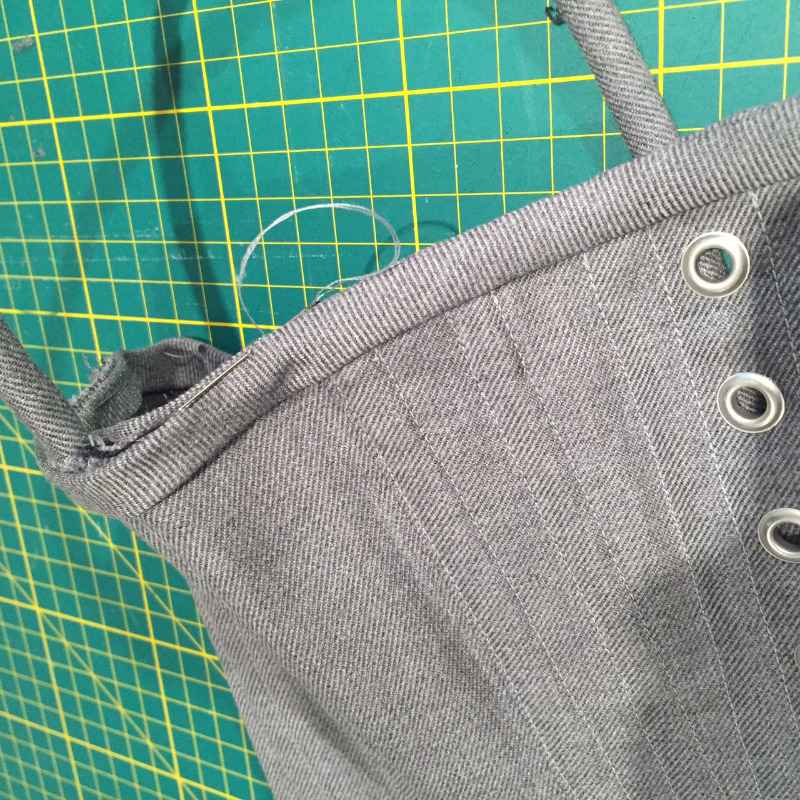 A final bit of flossing at the bottom of the boning channels completed the corset.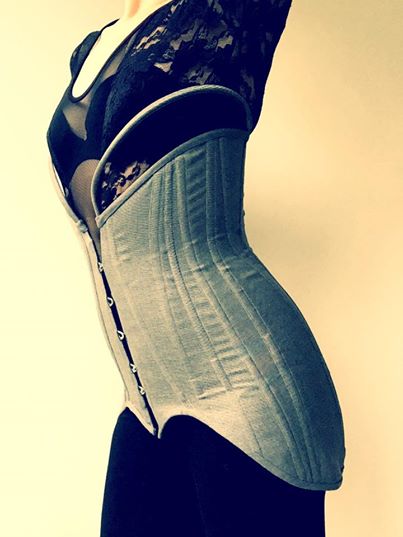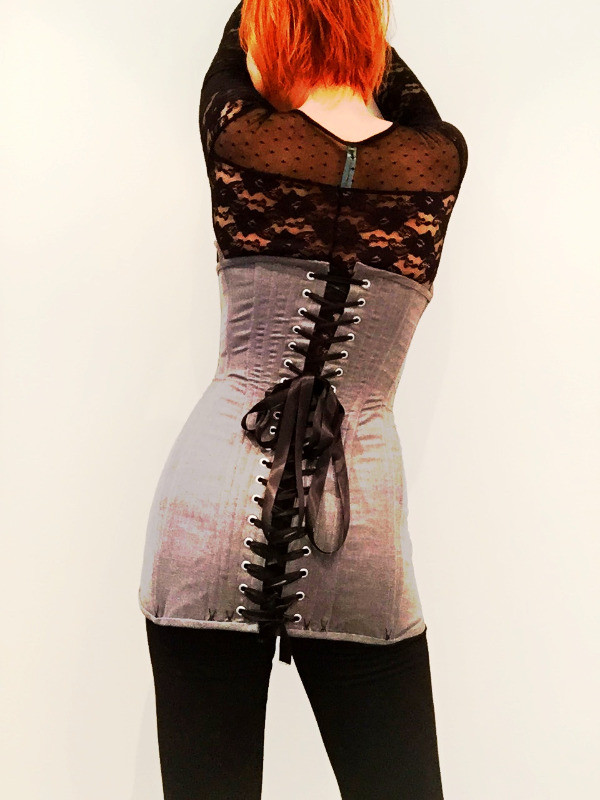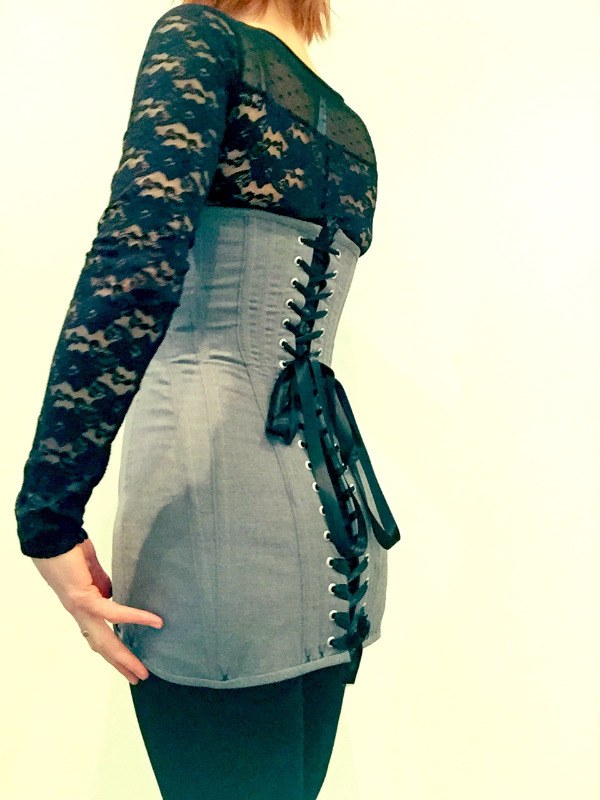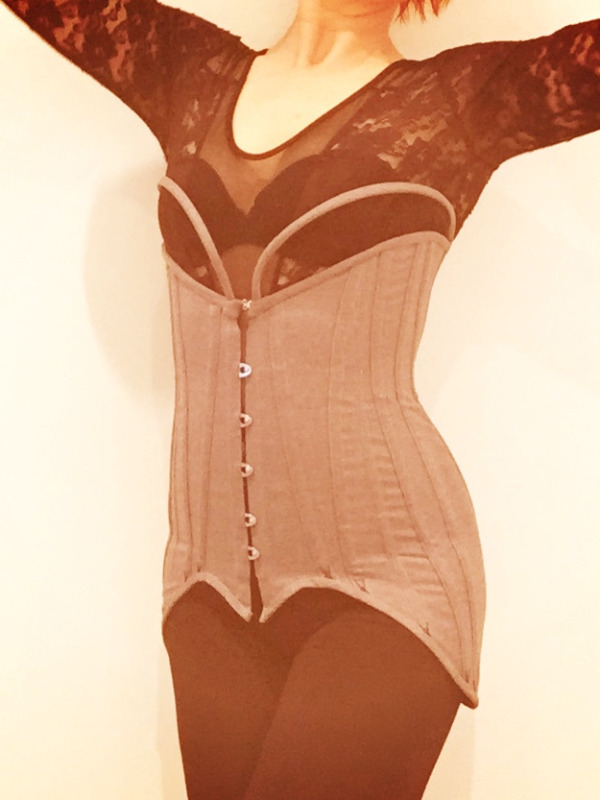 I was concerned about the lack of waist definition but on doing some research it transpires that in Feb 1919 ''waists are a negligible quantity; there is rarely a suggestion of one, and most new models are cut on straight lines''. Even when E. Hume initially drafted this patent in 1913, corsets were already elongated and had a 'straightness of line' – it's a perfect shape for my non-curvy body and it was nice to be able to fit this type of corset well.