E Hume 1913 challenge - part 1 of the Foundations Revealed 2015 competition (drafting)
Posted on
Waists are a negligible quantity

Armed with my pdf courtesy of Foundations Revealed the first part to my project was to digitise it in AutoCAD so I could play about with the scaling and fit. I therefore imported the pdf file as an 'x' reference and traced the lines;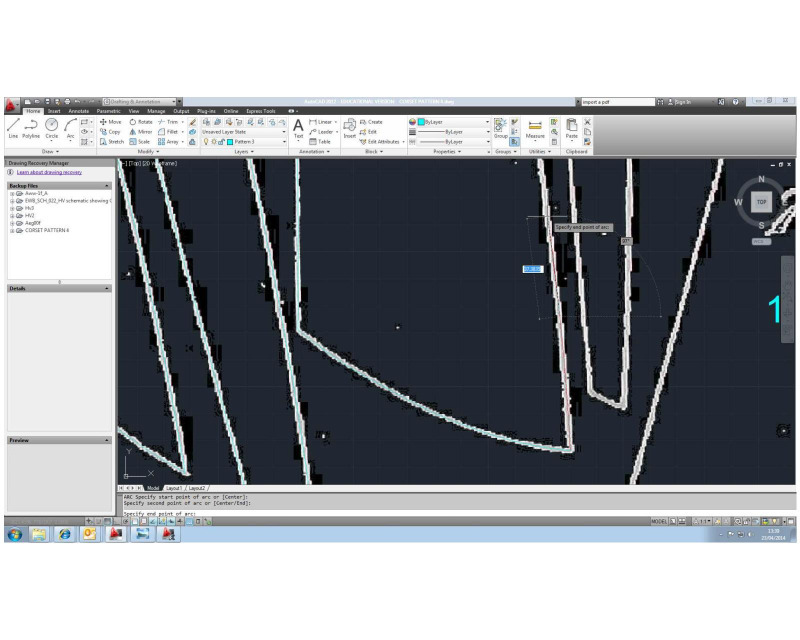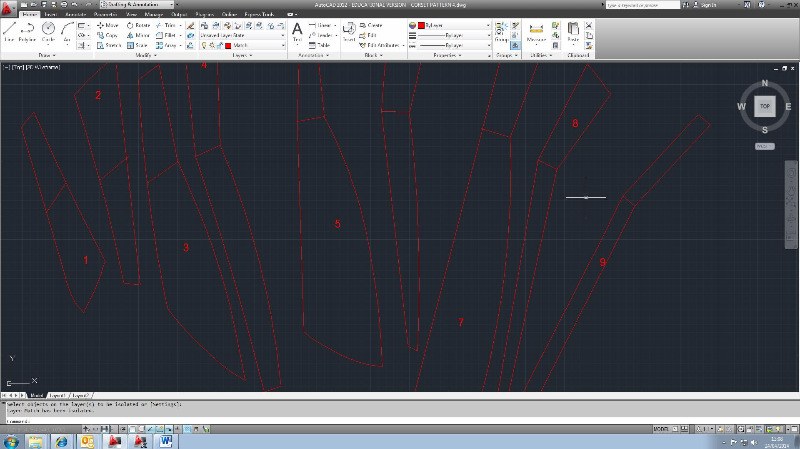 I oriented the panels so they lined up at the waist so I could get an idea of the measurement – I wanted about a 3 '' reduction on 27'' so I scaled the panels accordingly allowing for a small gap at the back.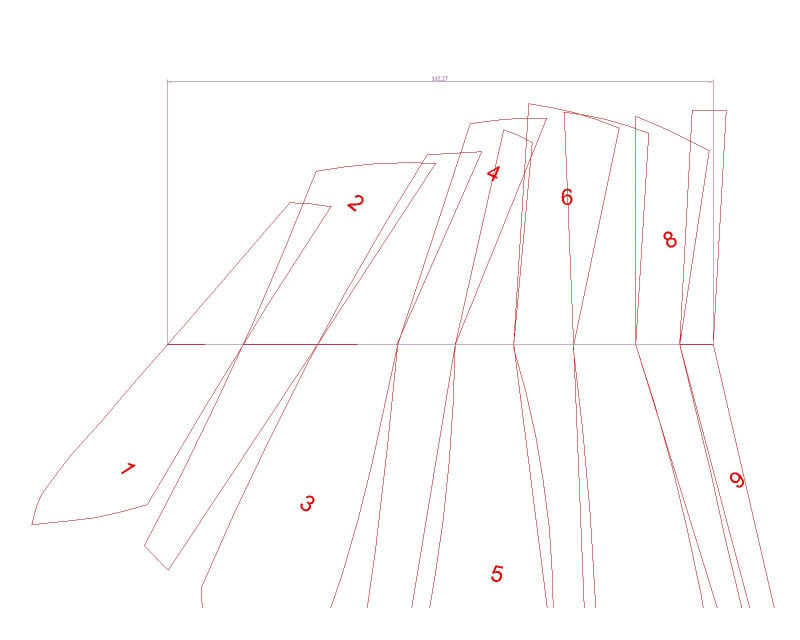 Once I was happy with the size I rotated each panel against each other to check the vertical distances. There were some strange things going on with the original pattern – it didn't look like they fitted together at-all so I curved new bottom and top lines and extended or trimmed each panel as necessary.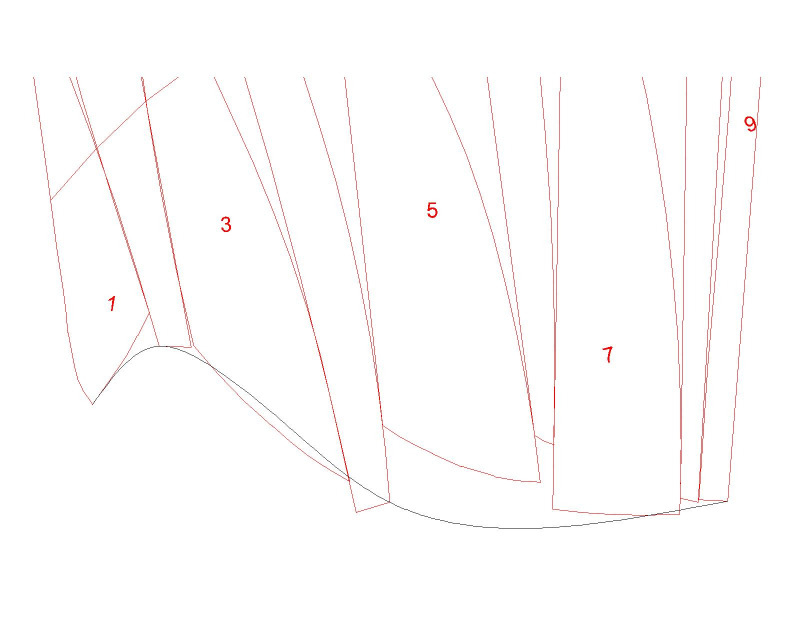 Here are the panels ready for printing;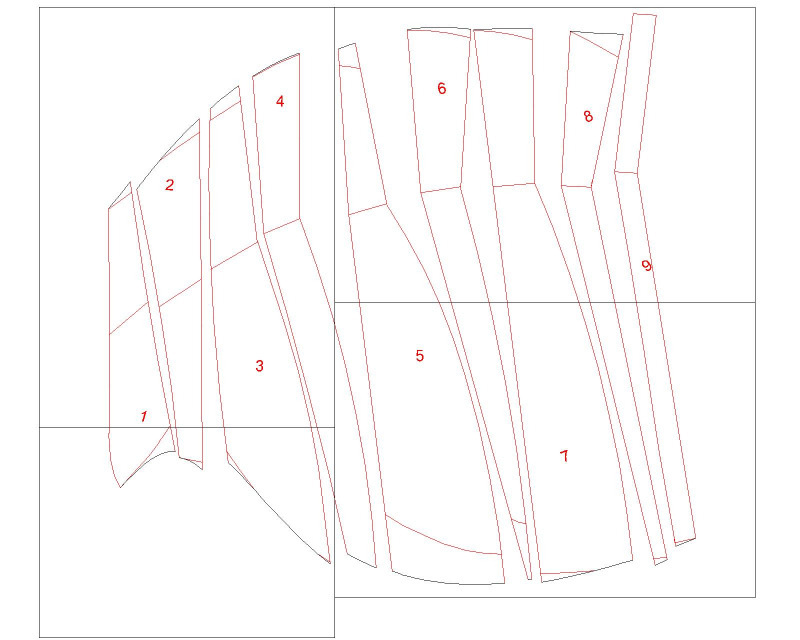 The waist line also looked off but I figured I could amend that at the toile stage.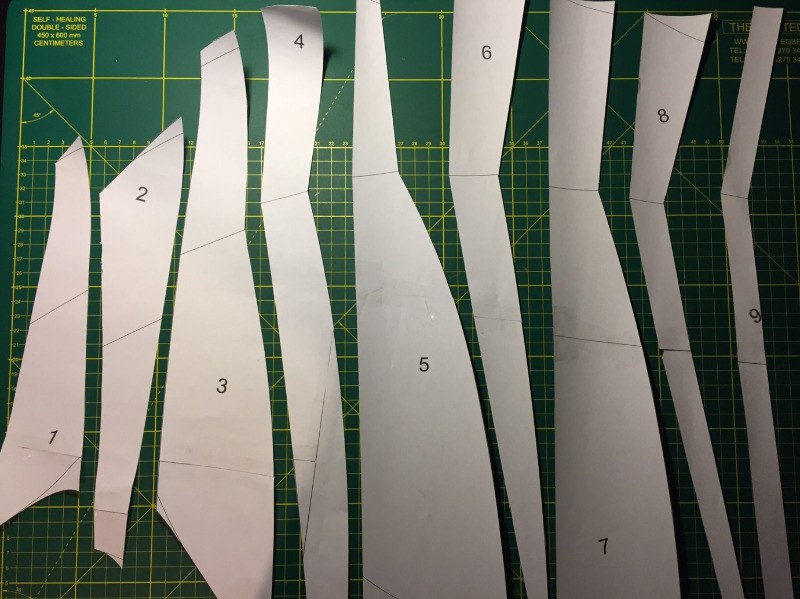 In part 2 I will make up the toile!