Symington challenge No. 1 - part 1
Posted on
I thought I would try a Victorian pattern first and then if have time, go for an Edwardian. The first one I chose is from 1894, has 8 panels per side, and incorporates cording to 2 panels.
The first part of this project involves transforming the image supplied courtesy of Leicestershire County Council's Symington collection into a workable pattern. The download is a jpg image file which I inserted into AutoCAD as an x reference and traced around the lines. I scaled the entire drawing up according to the busk length which I made 30cm. I wanted to retain all the proportions for the first toile.
Here is an image of the pattern that is printable on 4 sheets of A4: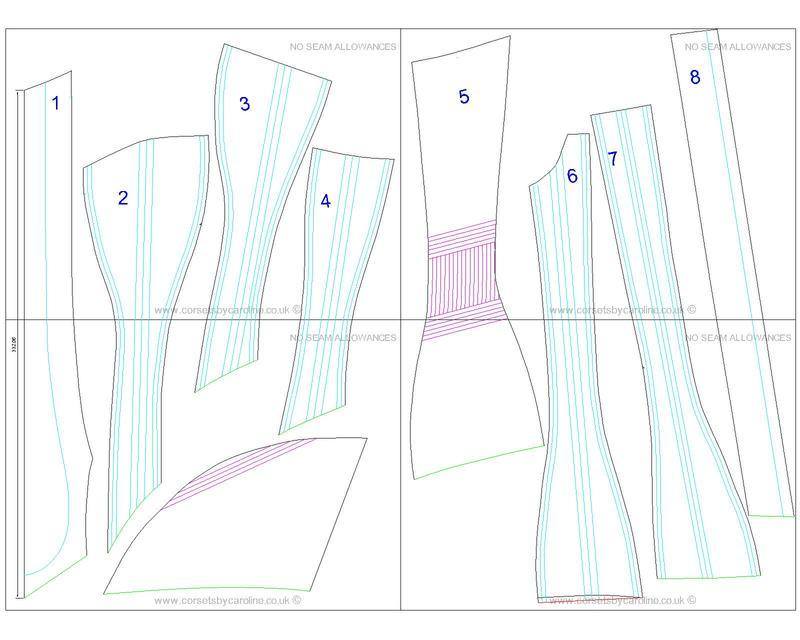 Here is how the first toile turned out: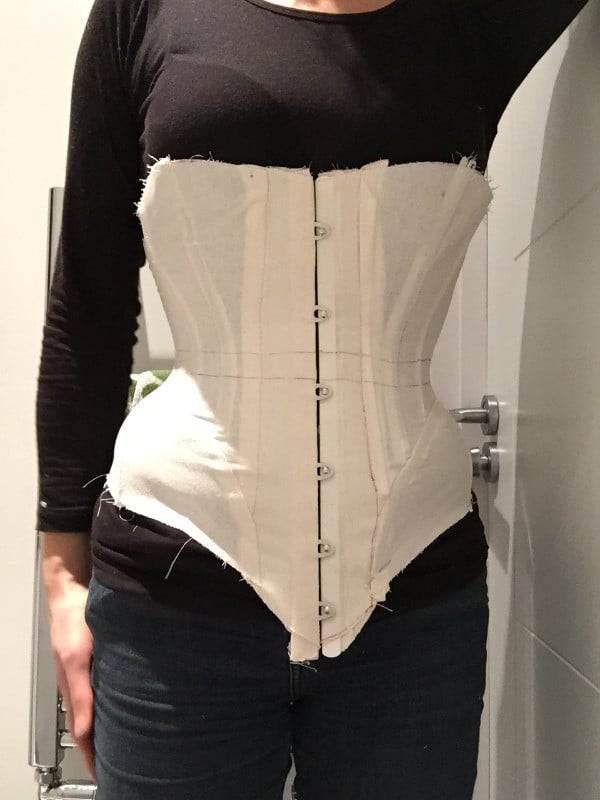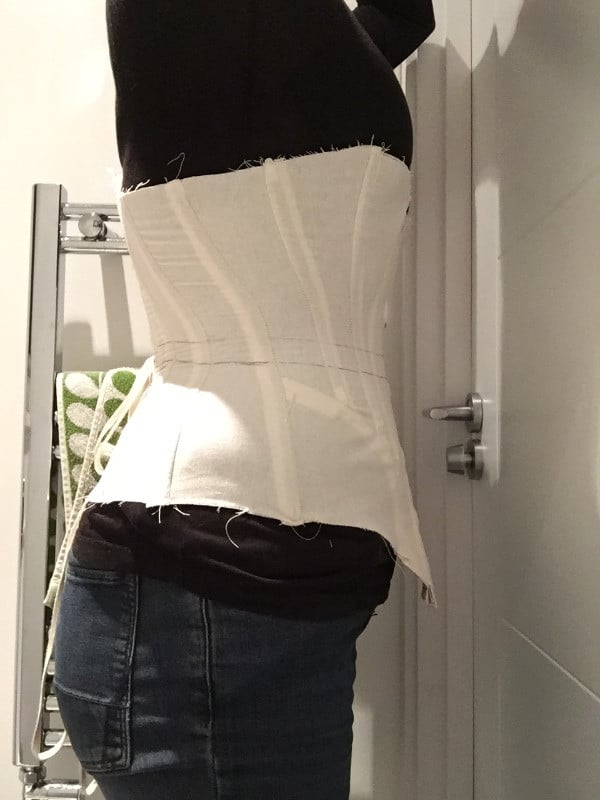 The pattern is a demi bust I think, but it's still too short on me - I need to lengthen the corset by about 3cm. The fit was not too bad but I need to take a little off the bust/underbust and hip area as the corset at these places was touching at the back, but gaping in the middle. The centre front was also too low and interfering with sitting, so I need to move the busk upwards. I didn't like the way the bottom also turned outwards - it was obviously drafted for a spoon busk so that would have cupped the underside of the belly more. I need to decide whether to try and change this part of the design for a straight modern busk or be true to the original design!