1913-inspired long-line corset or skirt with elasticated option
Posted on
gg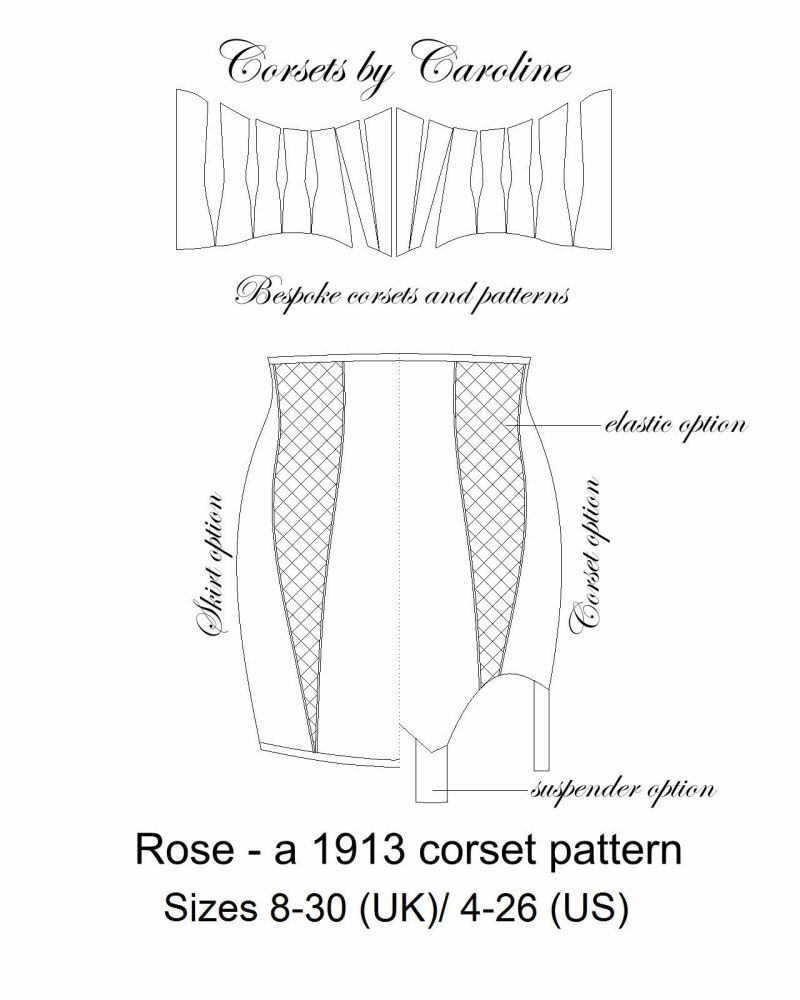 There are a few options to this design. The original 1913 patent on which it is based is typical of the era - a long-line smoothing corset with elasticated side panels for comfort (quite girdle-like). Suspenders of course as well which not only would have held up the stockings but would have pulled the corset downwards adding to the general smooth look.
I made the skirt option in leather with a coutil strength layer which I love however now the cold weather is here, tights are needed, and I can never get on with a corseted skirt with tights combo (in going to the bathroom terms!).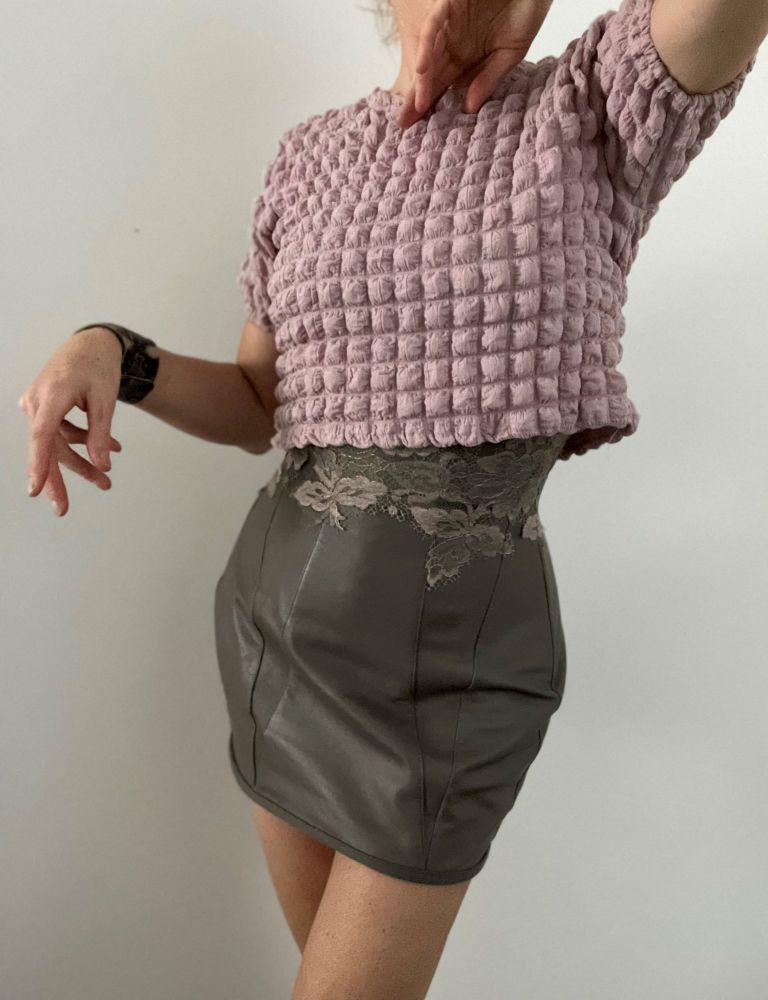 This is not a difficult design - 6 panels per side, and sized to a UK 30 (44'' waist/ 55'' hip) and is published for my Patreon patrons in November 2022.