Regency transitional stays (next project!)
Posted on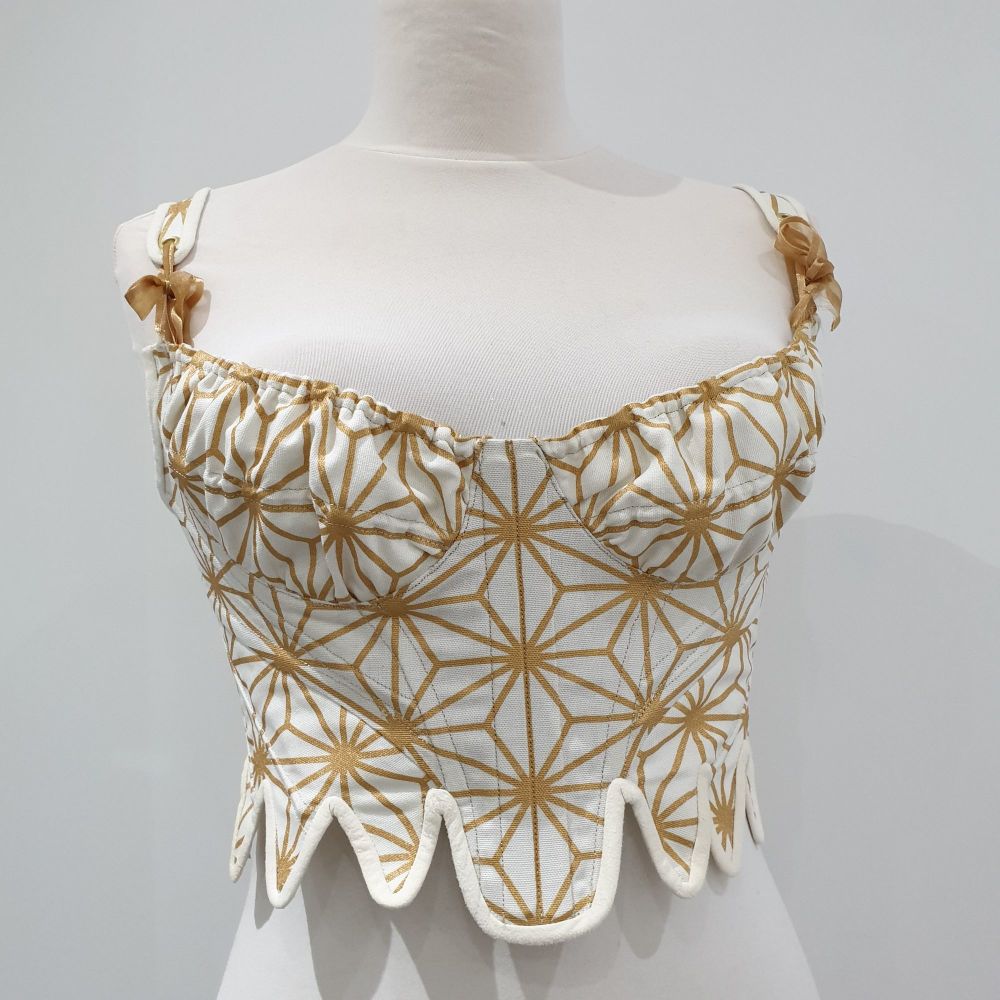 I've been eyeing up the Regency period for a while, lining it up for a rainy day, but the catalyst came a few weeks ago from Jema Hewitt of Foundations Revealed. I write about one article a year for Foundations (I absolutely love writing articles by the way) - usually about drafting or anything to do with design using CAD. 'We have gaps in our library regarding Regency short stays' she said....'right, I said - I'll do it'.
One thing about focusing upon a particular era is that the research is incredibly interesting. It's not just about the fashion I want to uncover, but a feel for the entire 'zeitgeist'. I want to know about the movers and shakers of the time, what they were writing, painting, and talking about. Not so long ago I wrote here about Mary Wollstonecraft (my muse for this article) which was odd because not long after this blog a memorial was erected in a park where I live in her memory (it has proved controversial but that's another story).
Blythe House is a V&A storage facility where you can request to see exhibits for research. I would have loved to have seen the famous transitional stays and interrogated them properly, but during this horrendous pandemic visiting this facility just isn't possible. The next best thing is to simply use the photos and come up with my own interpretation of them. I'll be describing this in more detail in the article but essentially I import the pics into CAD and look at proportions by drawing lines all over them. Perspective gets in the way of course but testing my shapes on the form as I go along gets me there in the end.
I'd like the article to be more general than a step by step this-is-how-you-make-it kind of thing so would like to weave a bit of history into it and cover the late eighteenth century 'transitional' stays as well. Here are the pics of my first attempt at these;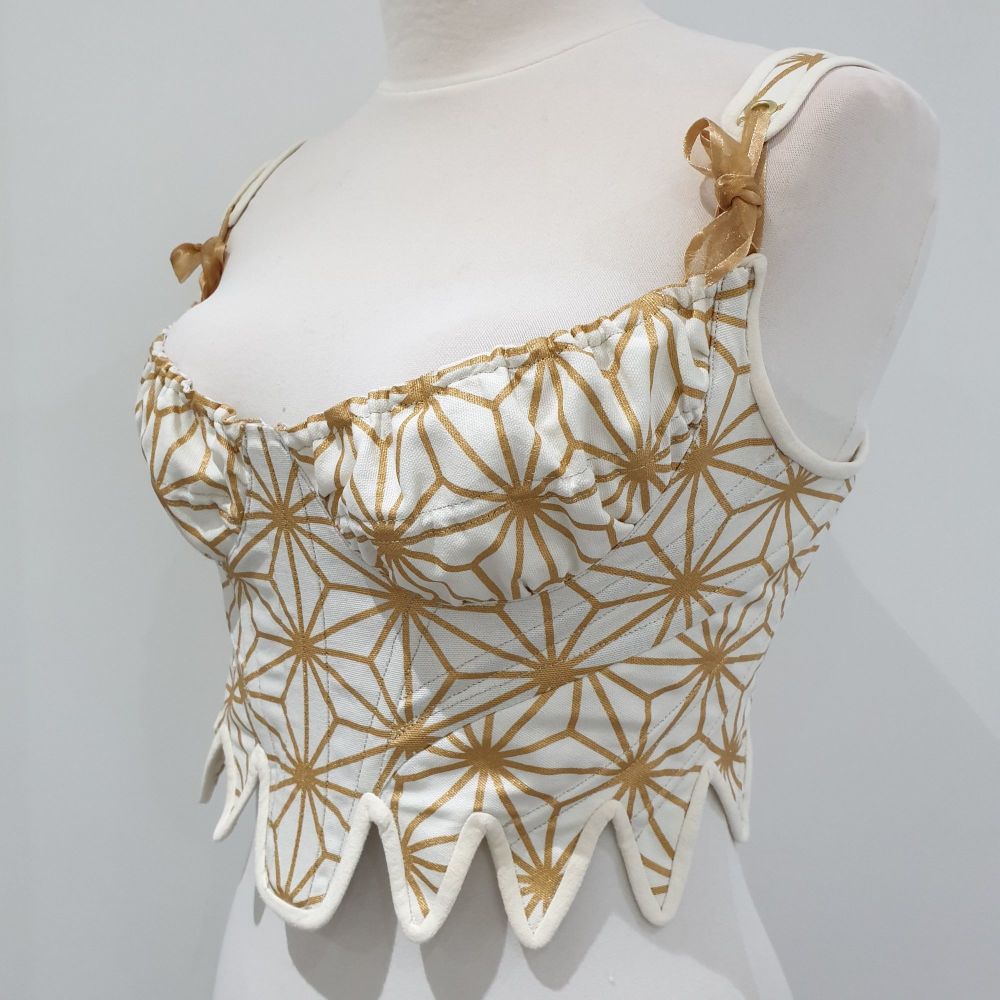 Quite a bit of pattern matching was involved and I used chamois leather to bind those fiddly tabs (the 'skirt' as it is technically known).