Inspiration from Museum exhibits
Posted on
I was back in London for a few weeks recently and visited the V&A - my favourite Museum in the entire world.
It's such a great source of inspiration. I was fascinated by the leather detailing on the underarm of these stays, presumably its purpose being to lengthen its life;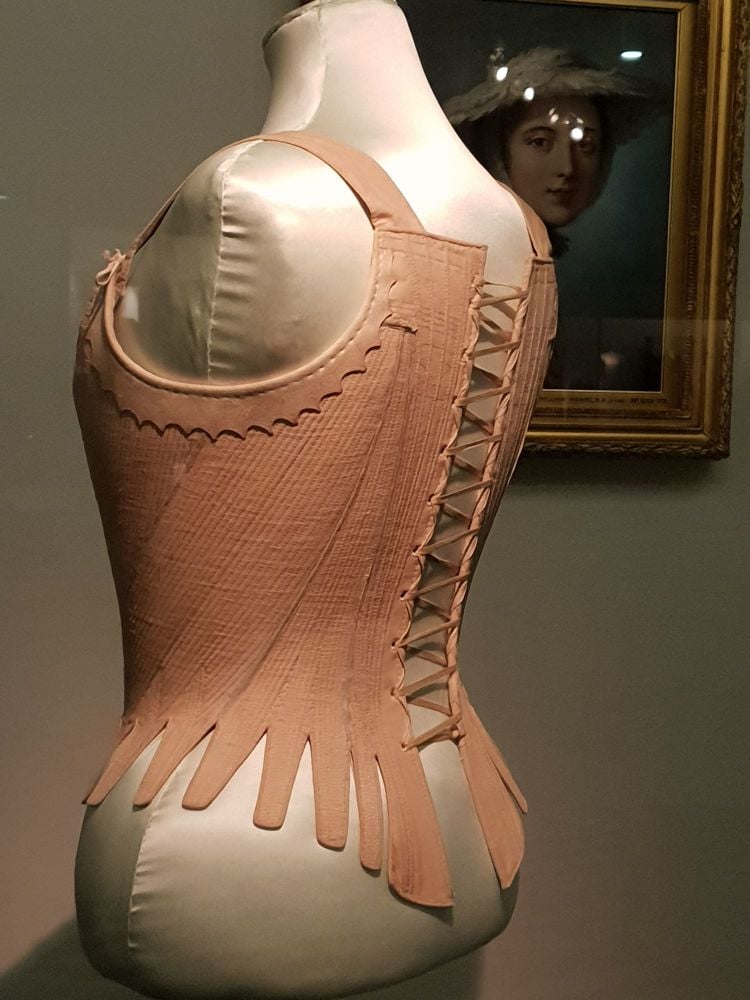 I'm currently working on a strapped over-bust design, to be published later in the month on my Patreon platform.