Mary Wollstonecraft at Newington Green, London - the birthplace of feminism
Posted on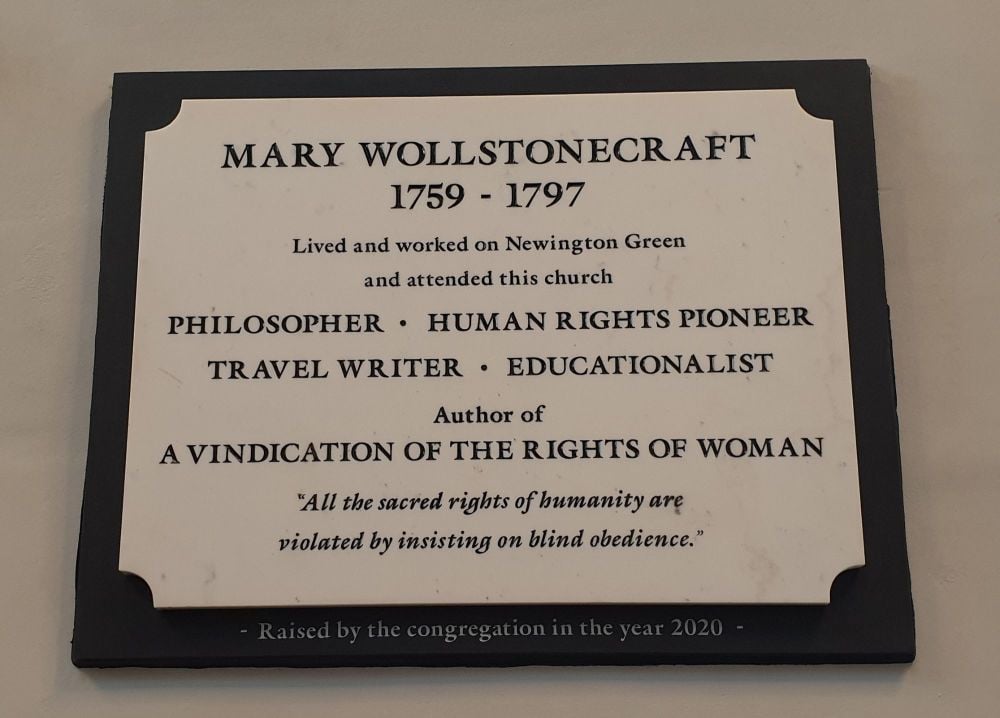 Mary Wollstonecraft wrote 'A Vindication of the Rights of Woman' – one of the earliest works of feminist philosophy and a powerful case for the liberation and education of women. She was one of Britain's most important radicals; a free thinker of the enlightenment and a human rights campaigner. I have lived in an area of London called Newington Green for the best part of my life and it is here that Mary established a school for girls and gained inspiration and support from activists and intellectuals who settled in the neighbourhood (including the dissenting luminaires Richard Price and Anna Letitia Barbauld). I'm proud of my hood and today a statue at Newington Green will be unveiled. It's been 10 long years of fund-raising - at last, a fitting memorial to this incredible woman.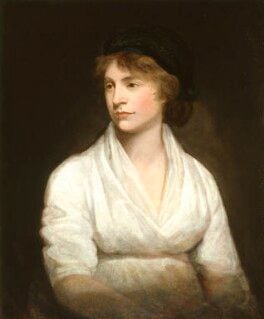 © National Portrait Gallery, London
'I do not wish [women] to have power over men; but over themselves'
She was born on 27th April 1759 in Spitalfields, London and had two children, one of whom was Mary Shelley who wrote the famous gothic novel Frankenstein - probably one of the first works of science fiction. She died very young at aged 38 on 10th September 1797 only 10 days after giving birth to Mary.
The next article that I'm writing for Foundations Revealed is about the shorter Regency stays - the kind worn under the Empire line dresses of the time. In this portrait by John Opie in 1897 she's wearing a typical white muslin chemise gown that was gathered under the bust. With the higher waist came a new form of shorter stays that were initially similar-shaped to the stays of the eighteenth century but then developed to give the bust an uplifted and separated profile (rather then the mono shape than had gone before).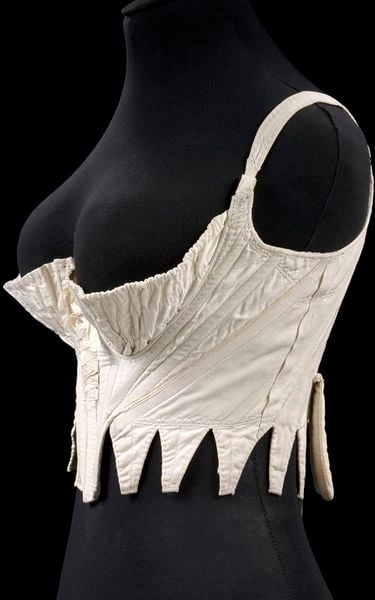 © Victoria and Albert Museum, London.
As part of my research I wanted to visit Blythe House (part of the V&A where the fashion collection is stored) to interrogate these 'transitional' stays but alas whilst this pandemic rages, that avenue of pleasure is closed to me for now.