Stealthing 'circle' corset finished
Posted on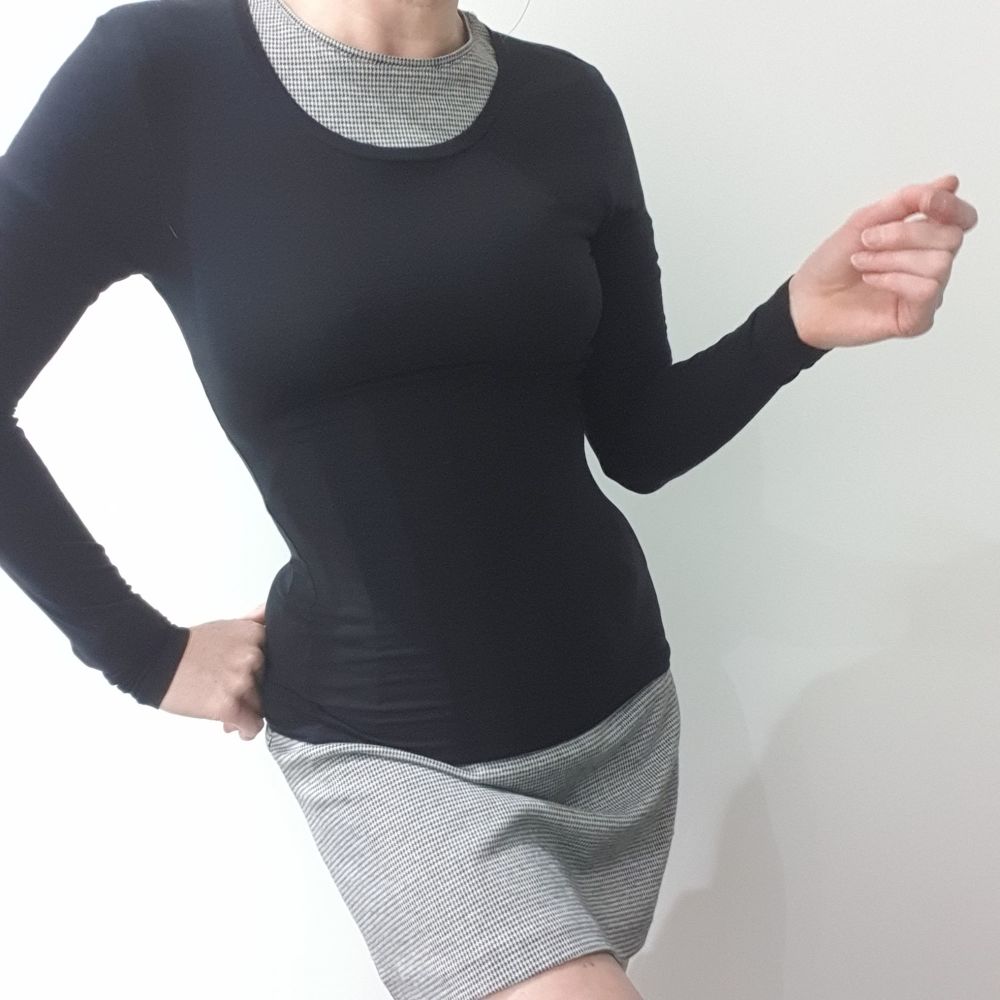 Sometimes an unusual under-bust designs turns out beautifully and fulfills all my requirements - comfort, tummy-flattening, and works really well under clothes!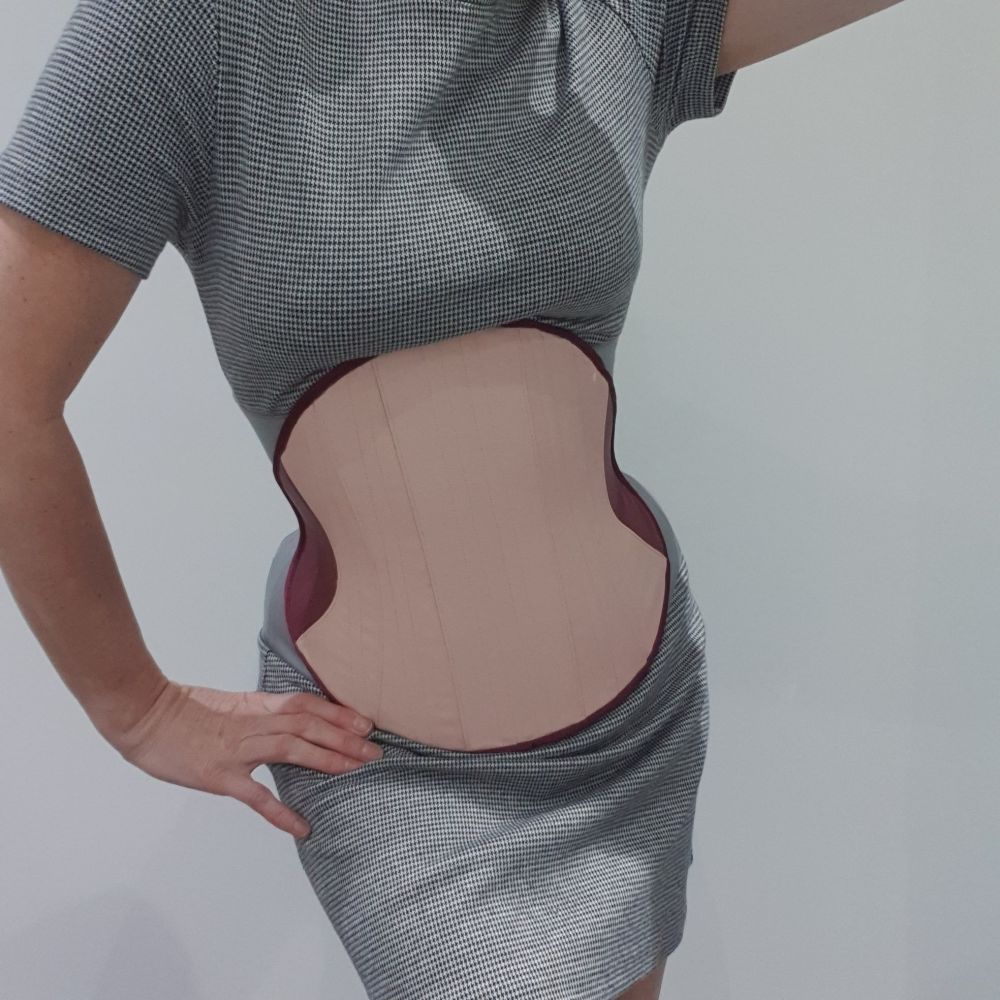 The bottom lies nice and flat which is great for stealthing - standard corset designs often have a lip at the bottom which can be seen when worn under clothes.
It is an unusual design as it is assembled as two distinct halves topstitched together. The shaping is based on the recent circle designs I have been working on - basically a simpler version of the target roundel that I know I will be able to grade up and offer as a commercial pattern for my patrons.
The front section has three elegant front panels (per side) with a small crescent panel making the oval shape, and the back has a curving panel that joins to the front and two vertical panels with hip gussets towards the back. The hip gusset at the mid point is what gives the lovely hip spring. I bound the edge of the front section before top-stitching it to the back (first stitching in the binding 'ditch' where the front and back join, and then a second pass 2mm from the edge of the binding all the way around for consistency) - the front is double layered coutil and leather, and the back is coutil with a cotton liner to hide the seams.