October's Patreon pattern (& an added extra for Halloween)
Posted on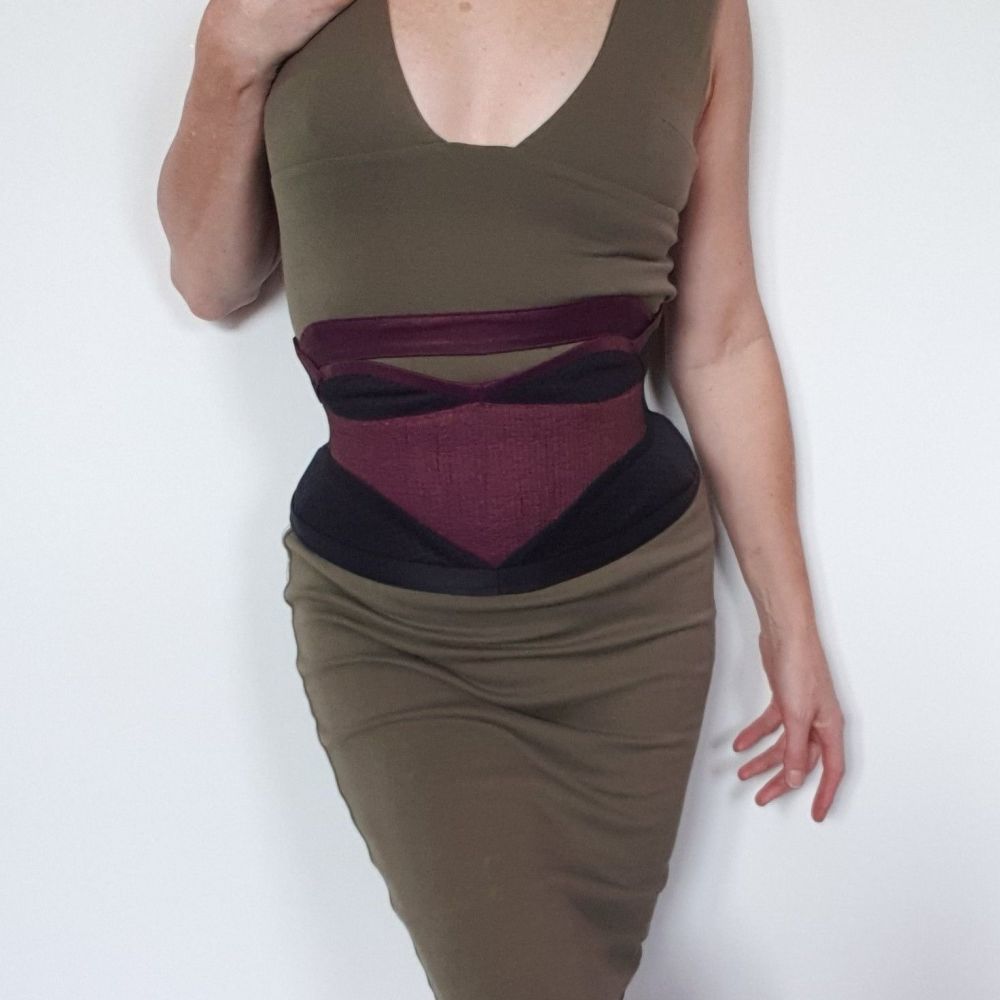 I had intended this to be an easy corseted belt that came in at beginners level, but on writing the instructions, I realised that it might be more intermediary on the corsetry making experience scale. Don't let that put you off having a go though - it's a really comfortable design that lends itself well to stealthing under clothes and can be colour blocked to make an unusual outer cincher. If the waist section is one colour and everything else black, and if wearing with a black dress for instance, the narrow waist section can really pop, really looking like more of a belt (it would look amazing in a fluorescent fabric on the dance floor!). There are lots of possibilities with this one - I made it partially corded and in leather - all with an inner liner to hide the seams.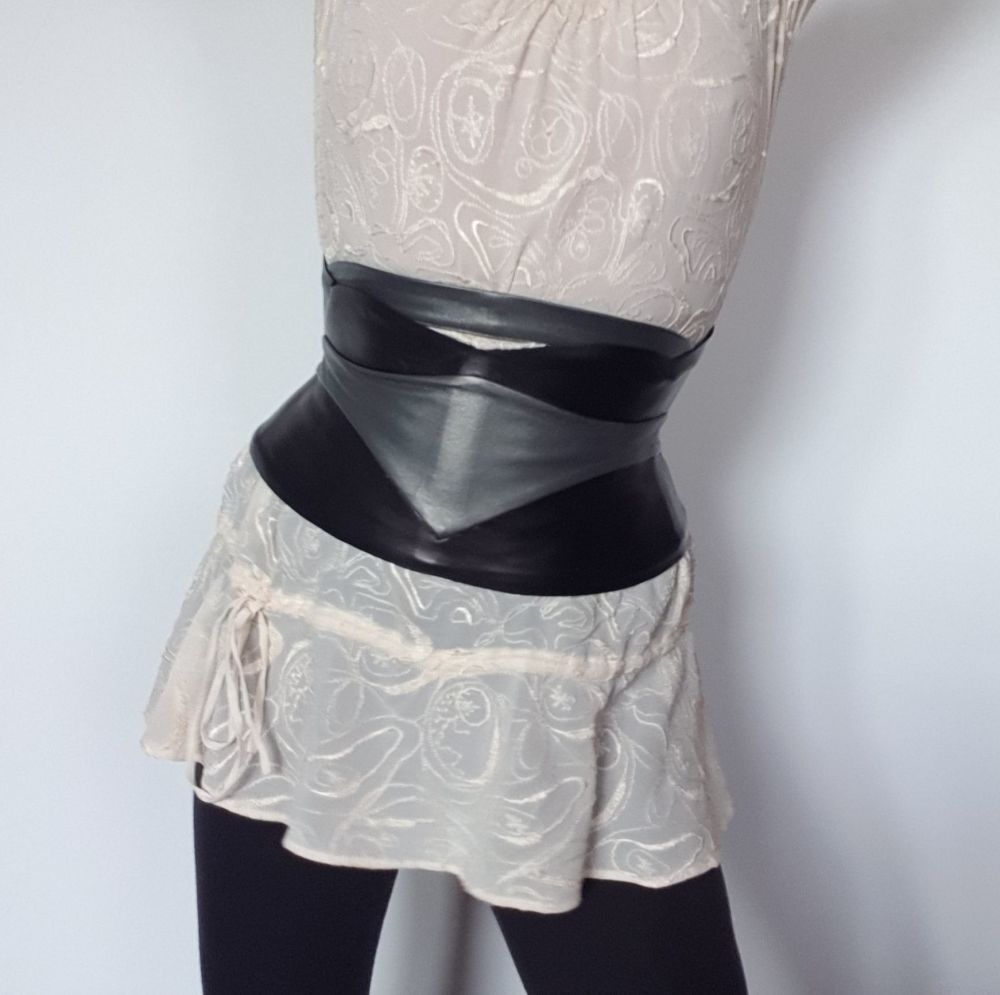 I overlapped the leather a little more in this version reducing the size of the peephole.
The band across the ribs can be omitted but I found it more comfortable including it - I made it slightly smaller than the sweetheart rib so that it took the pressure of the cinching and prevented any digging in under the rib cage, The lower sweetheart topline under the peephole can freely move and allow for movement in that area of the abdomen. It is very lightly boned - just at the centre back, mid section and centre font in much the same way as ribbon corsets are boned. The leather version had vertical bones at the CF and the corded purple/black example has diagonal boning pockets tapering down to the bottom of the CF - you can see this in the following photo which shows the inside;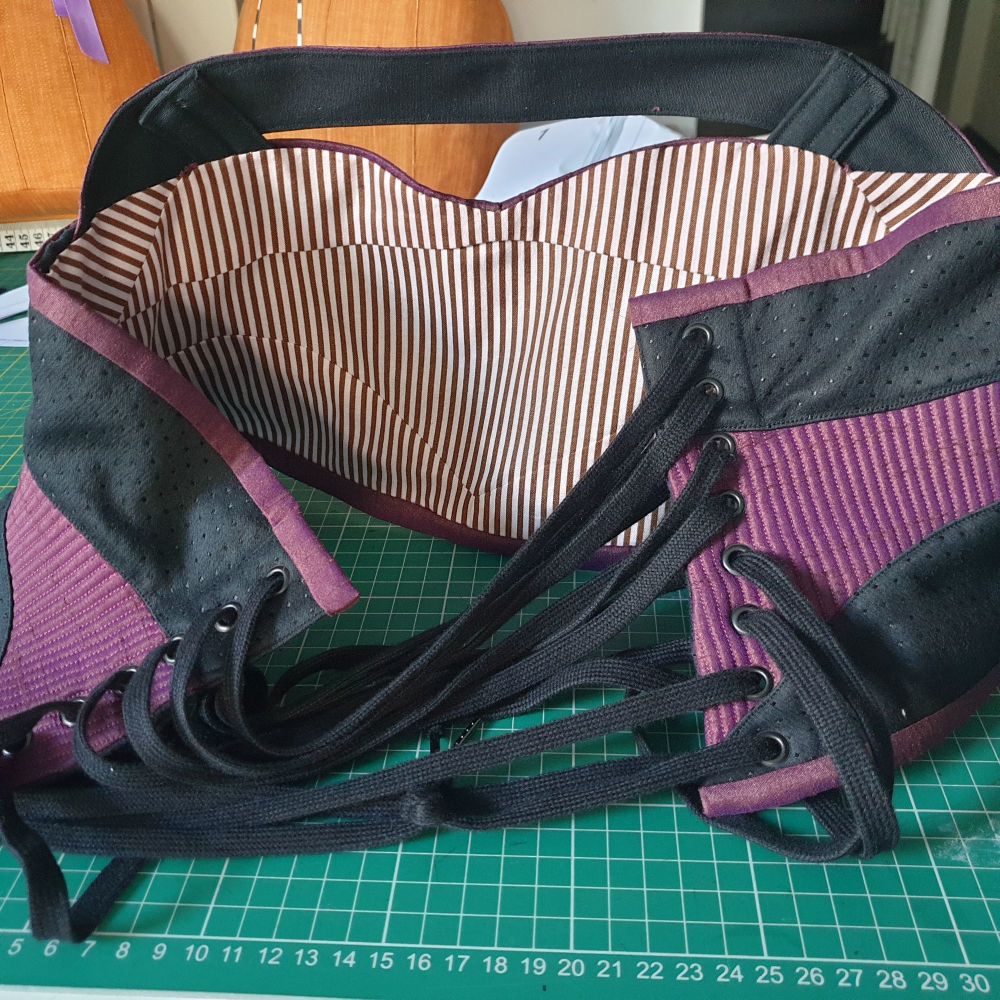 I found that the rib band was kept in place better by boning in this orientation.
It's the run up to Halloween and in the absence of a decent costume to wear for a party on Saturday I rushed up a bat-inspired neck corset. This pattern was also published for patrons this month - I love doing something different sometimes and letting my patrons have the pattern as an added extra.