OCOC15 model corset finished!
Posted on
I used my plunge pattern, a simple mink coutil, and a lot of lace applique. Here it is on me;
I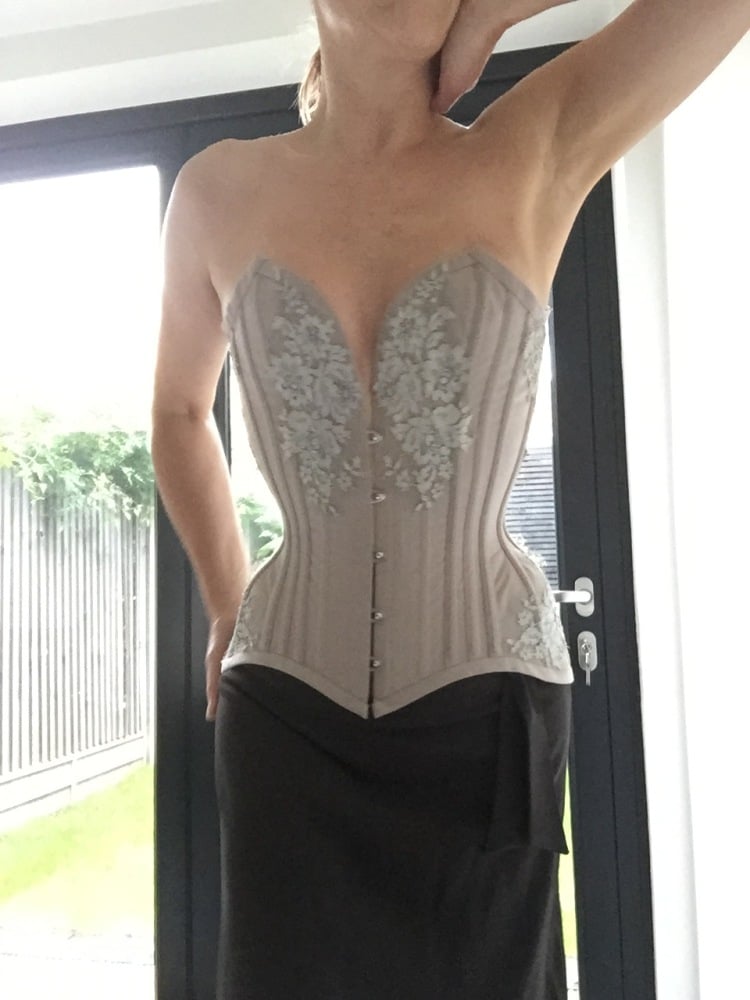 I'm really looking forward to the conference. This is my third one, having attending the first one in 2013, and last year of course. I feel like an old hand now! More photos and blogs to come over the weekend.