Crescent collection
Posted on
I have been attending a fashion and pattern cutting course since January (just one day a week) and have loved it. The theme we have had to work to (London Mechanic) has thrown up a lot of ideas - I have been researching all things River Thames (Man-made River is my title) and I kept going back to one image of the first Thames tunnel. The colours (browns and golds) were lovely, and the swirling shapes of the supporting structure disappearing into the distance reminded me of crescent shapes.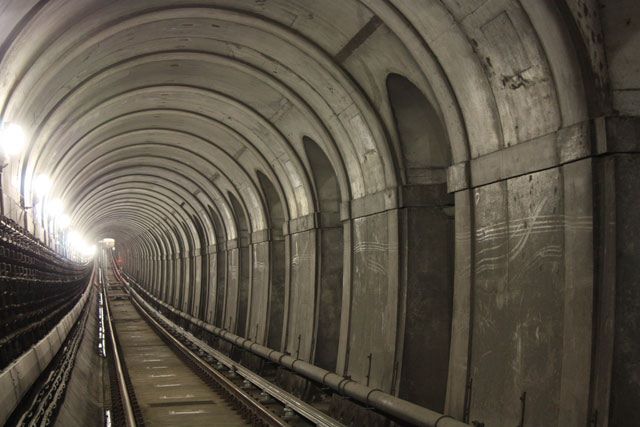 I kept waking up with images of crescent shapes interlocking together and thought I would start with a bra and see where it took me.
I initially draped the shapes on to my mannequin but the resultant cups were too flat so I took a bra block and chopped it around in CAD to arrive at this 5-pannelled piece.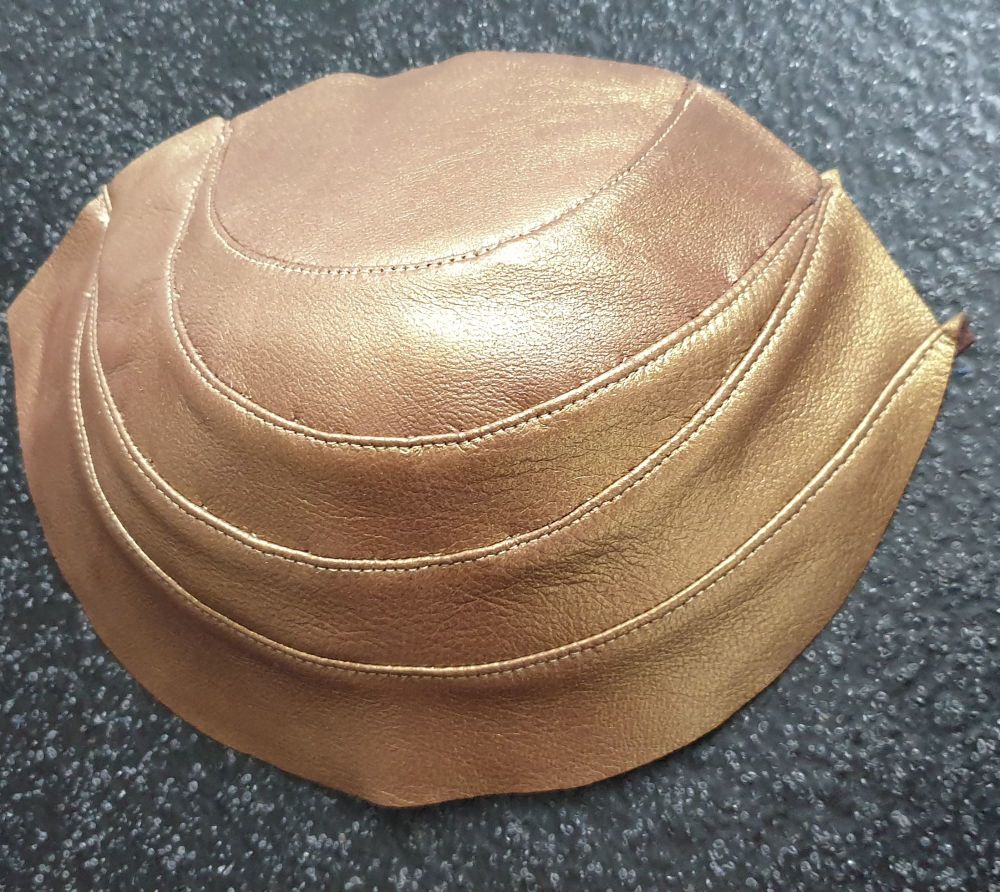 I wanted to create an ensemble pattern that is comprised of a bra, a cupped corset, an under-bust corset, a skirt, and a dress by working down the body with horizontally panelled shapes that inter-locked and loosely resembled crescents.
Here is the under-bust;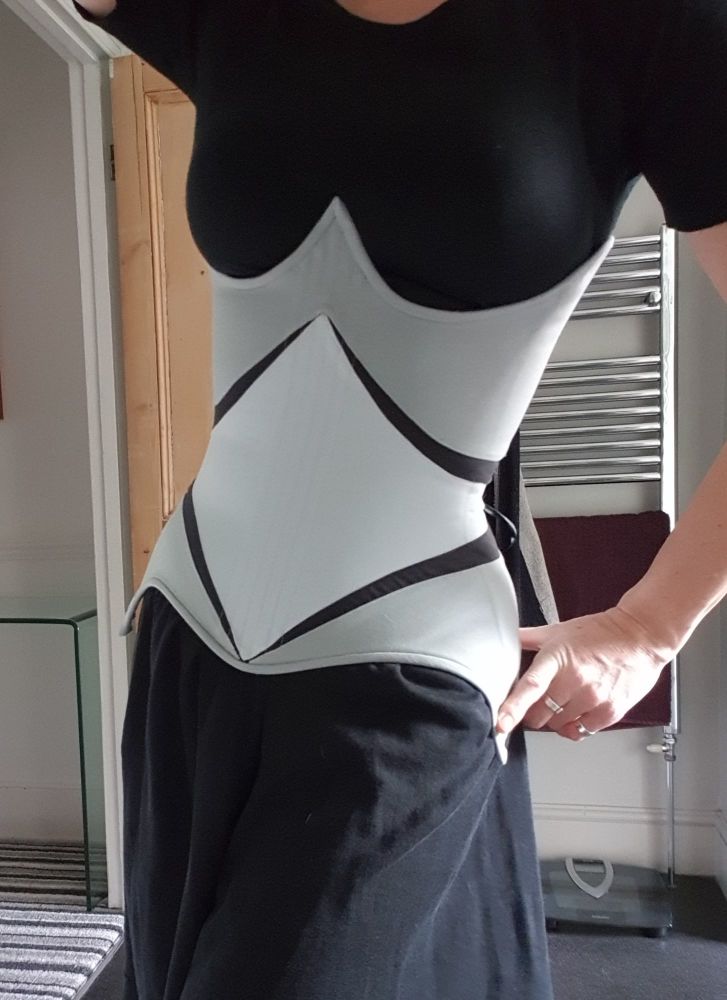 And the skirt;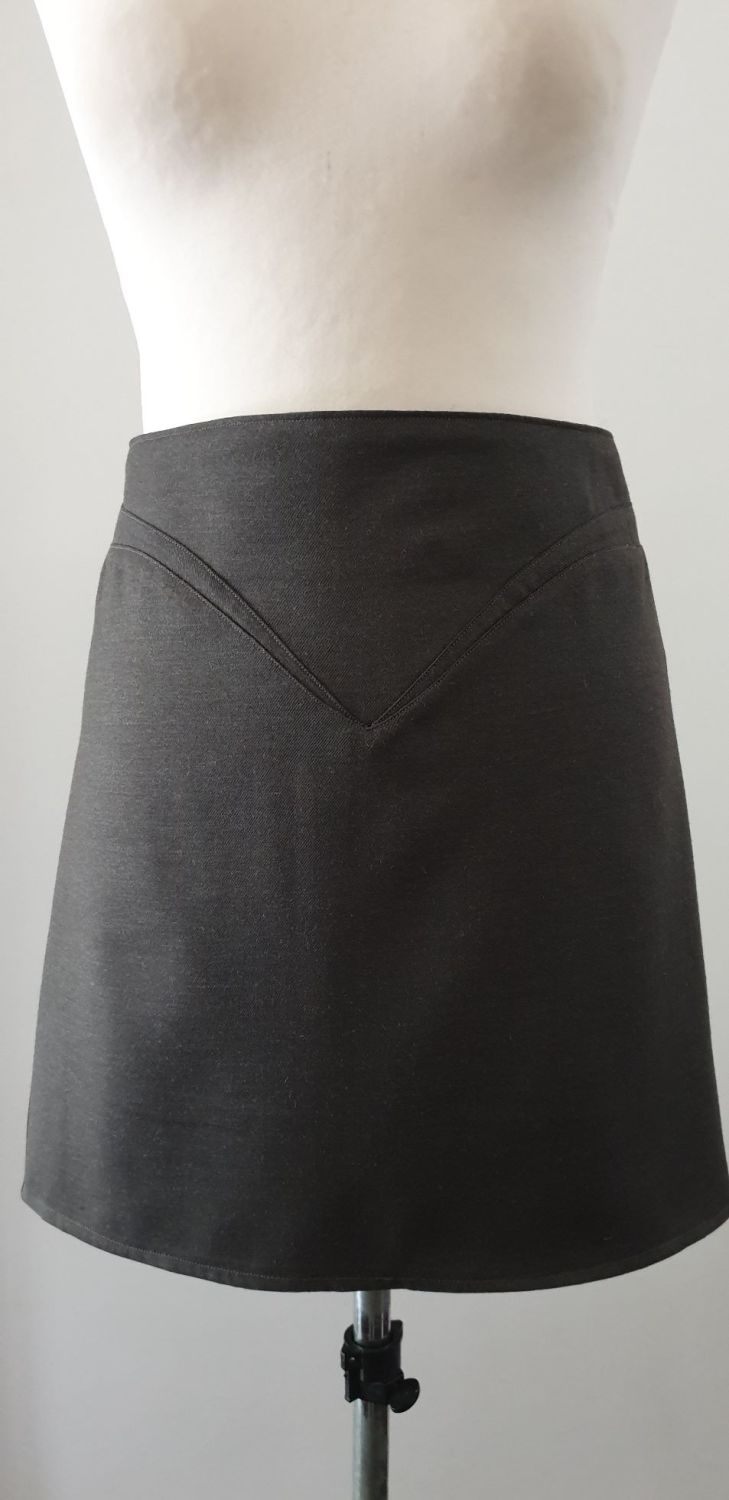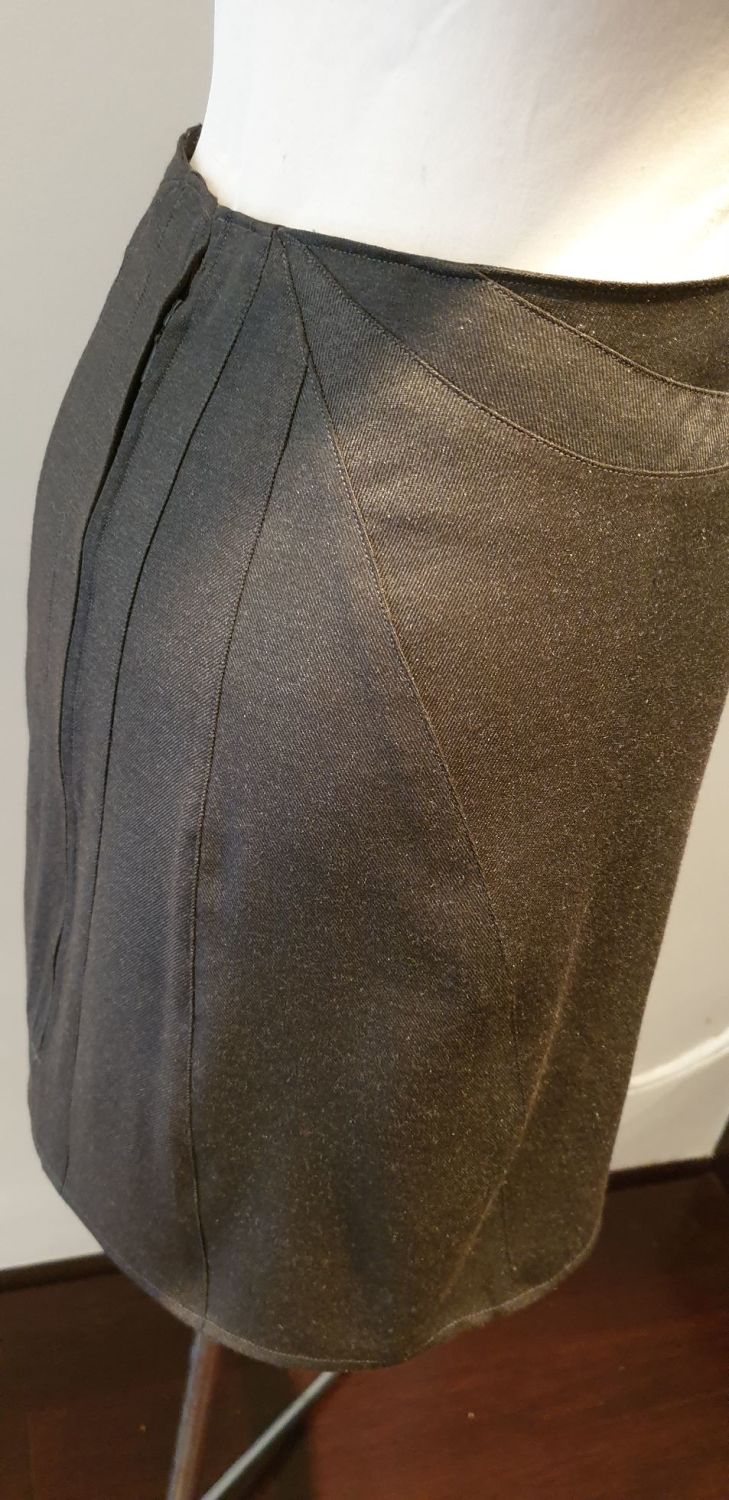 The cupped corset dress is the final garment - in the next part of this blog I'll talk about whether it was successful or not as this is proving the most challenging part of the project. Here is a view of the back of the dress so far;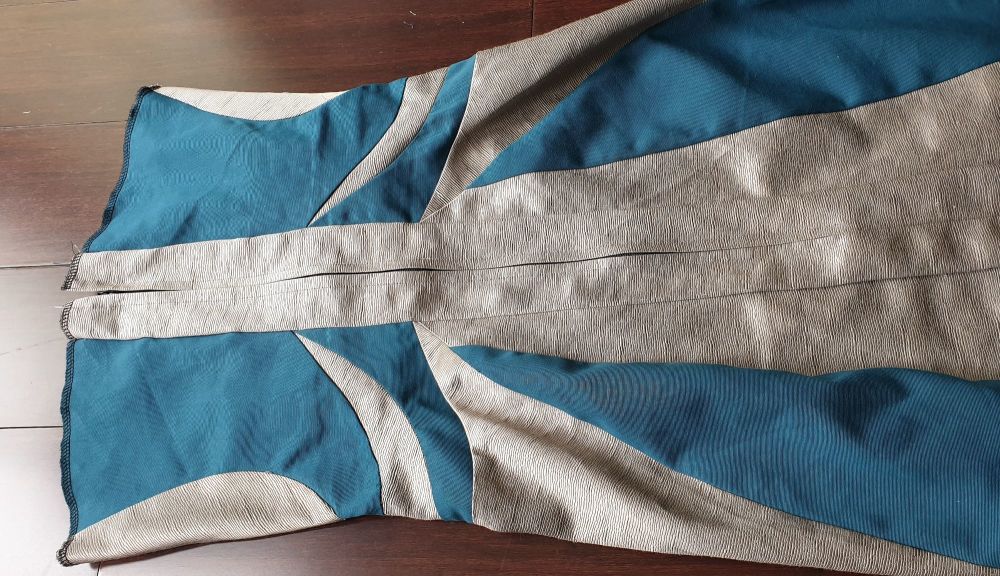 And the cups I'm currently wrestling with;