July's pattern for my Patreon platform - lattice under-bust
Posted on
It's summer here in the northern hemisphere so what better design to work on than a 'ventilated', or cage, corset. I love anything with a peep hole in fashion - a sensual and interesting addition to any garment - and in this lattice design there are many!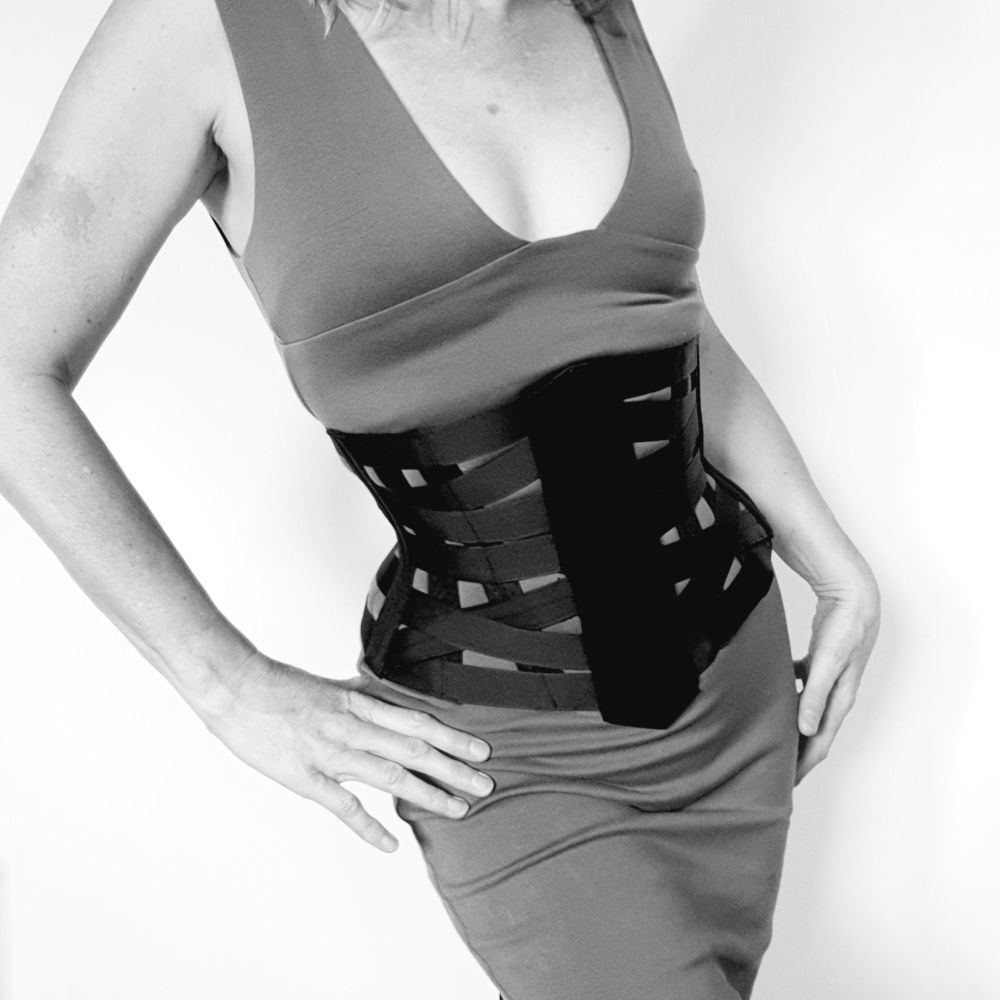 One thing that became apparent whilst pattern cutting and grading this one is that the lengths and angles of the horizontal and vertical strips (panels) are incredibly subtle to the wearer. The way a horizontal strip will hug the curves of the body greatly affects how it butts against the centre front (CF) and centre back (CB), and how it aligns neatly against the vertical strips. It is for this reason that I realised I couldn't be too prescriptive and needed to create more of a template that makers can use to get started, rather than a more exacting pattern that I am used to making. It is therefore more of a tutorial this month.
I have detailed two variations - fabric strips (see photo below) and Petersham tape (see photo above). There are no curves to the strips (the only curve in the template is the one seam on the CB panel that interfaces with the horizontals) - they are all straight. To achieve a flatness to the fabric/tape in the hip area, a bend is introduced in the fabric, and darts are shown in the tape. To create the same flatness in the rib area, the horizontals are angled. I have done a lot of horizontal and ribbon type designs and getting non-curved strips of fabric on to a curved body with a perfect flatness is the challenge.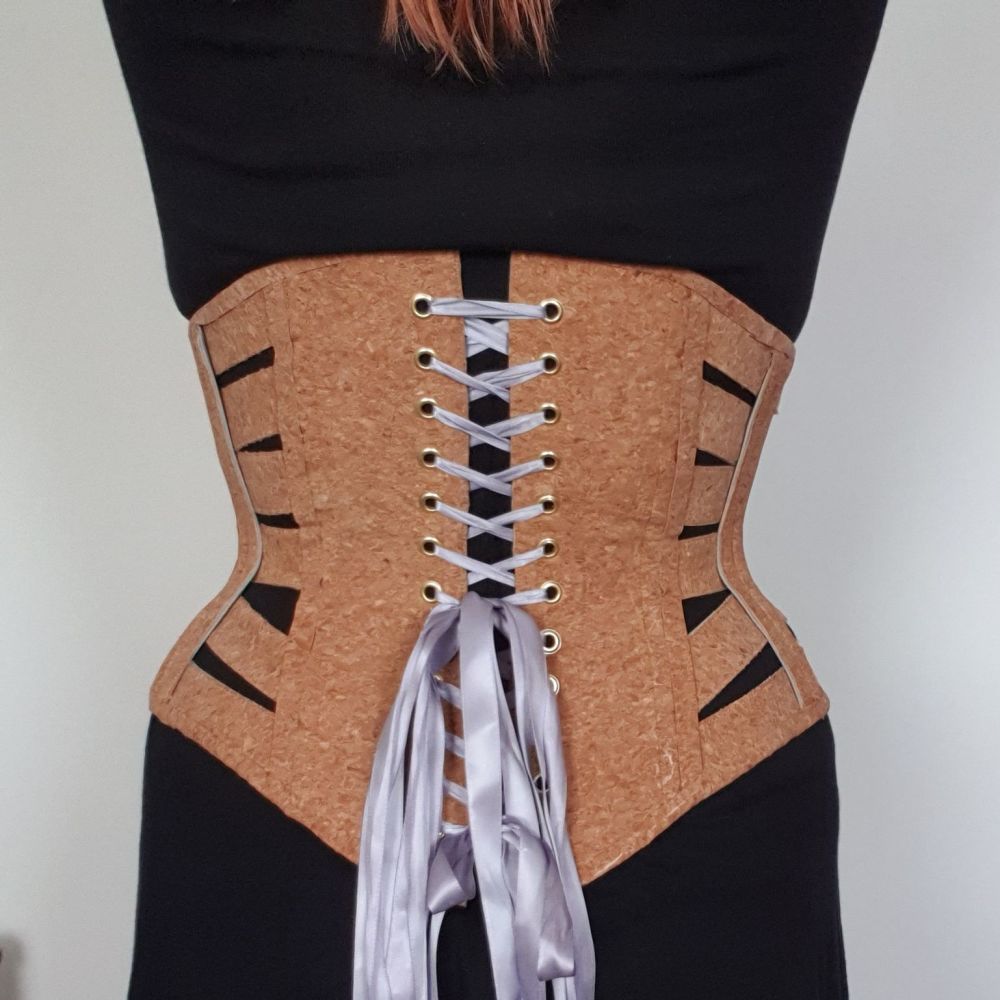 This template and tutorial will be published for $5 patrons on the 31st July and remain live until the end of August.