1830's corded over-bust - Lydia
Posted on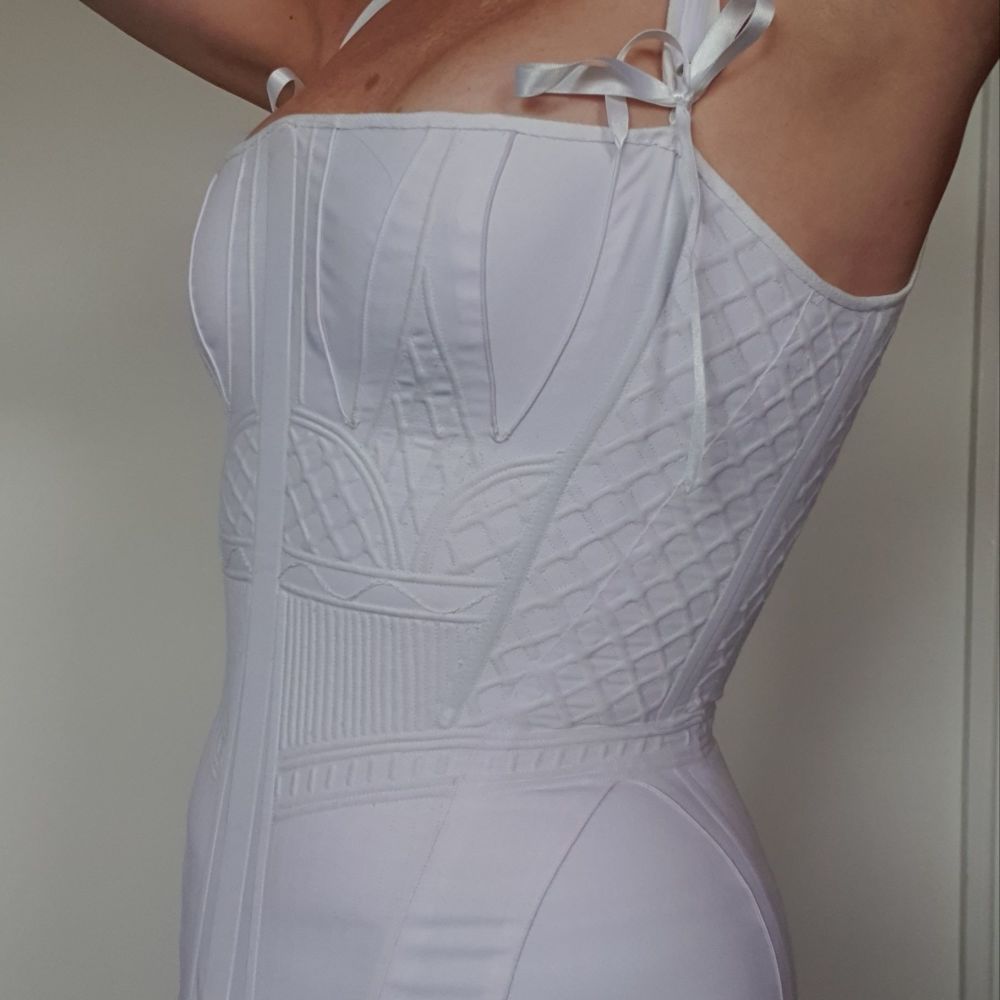 The 1830's were at the very end of the Georgian period and the decade when Queen Victoria was born. The corsets of the time were gusseted, corded and with minimal whalebone - very much a transition between the soft non-boned stays of the Regency and the more heavily boned shaping of the later Victorian styles. Breasts were separated but not as uplifted as designs earlier in the century, straps were wide-set, wooden busks were used at the front, and lacing was used in the spiral configuation.
This is not an exact reproduction of an example held at the V&A in London but I used this as my inspiration; Corset | Unknown | V&A Explore The Collections (vam.ac.uk)
You certainly need to set aside a few weeks for this one! I used two layers of fine wool suiting which worked really well - there is a lot of piercing, pulling and tugging required to create and insert cording and the fabric held up quite well to this abuse!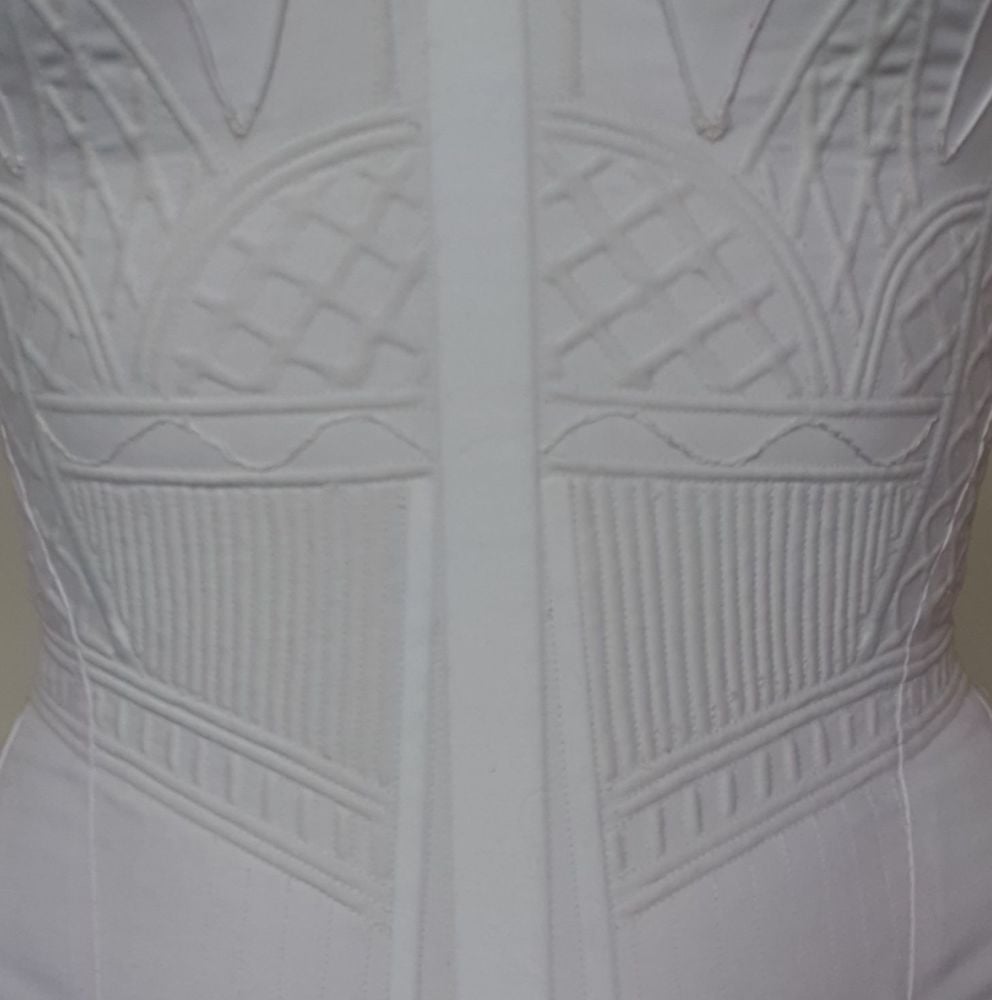 I basted two layers of the panels together and transferred the cording design to the wrong side with carbon paper and a tracing wheel - there was perfect symmetry across the entire front panel as I had printed the panel out 'mirrored' so that a flipping exercise wasn't necessary. In the making of the pattern I have also offered the panel to makers in this format to make it easier for them.
There are three main panels - I corded the front and back before assembly, sewed them together and then corded the mid panel to ensure the cording design ran seamlessly across the corset. A third liner layer was handstitched to the finished corset (after binding) to hide the messy interior (of the same suiting material). For the cording I used a double layer of string and pulled it through the channels with a blunt darning needle, using an awl to part the fibres of the inner fabric layer. The ends stop just shy of the end of the channels.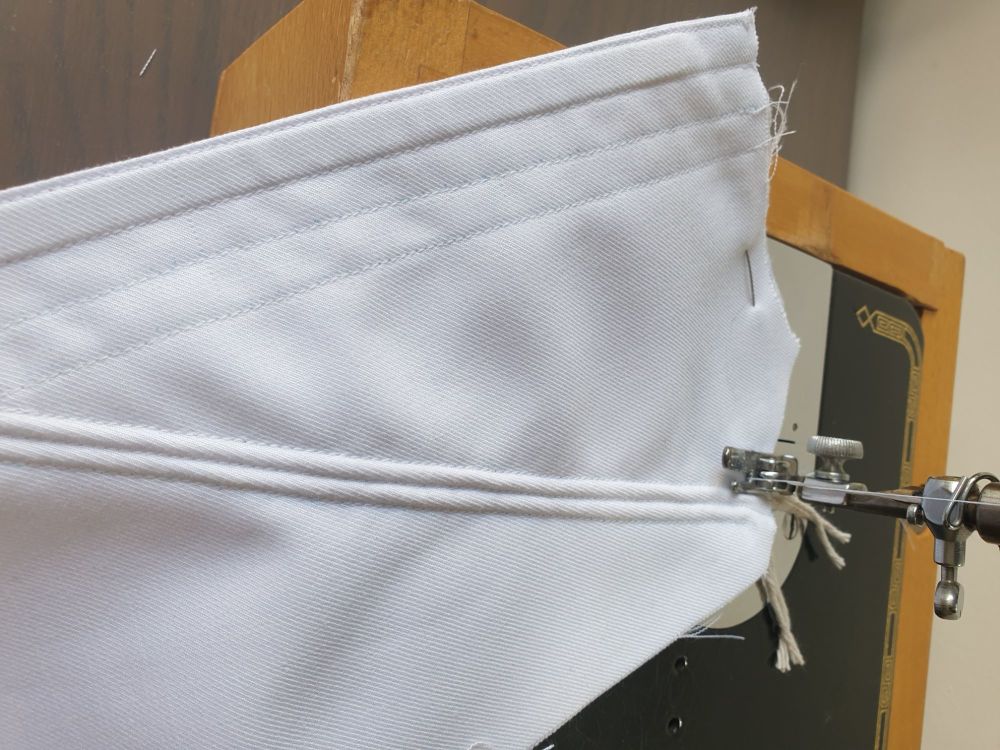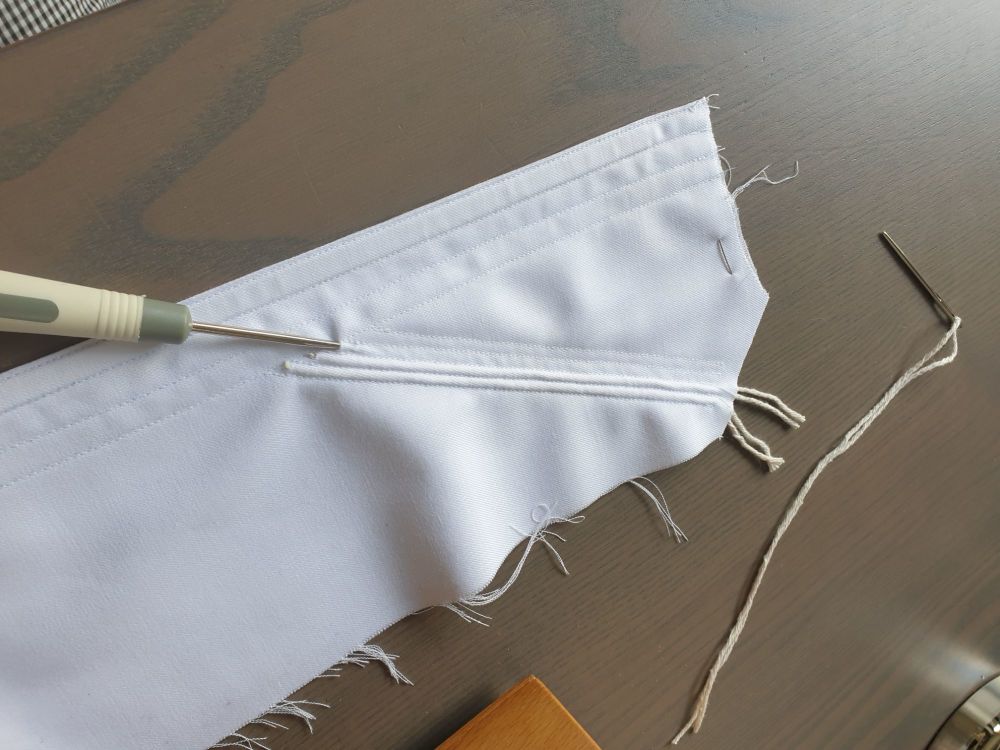 This graded pattern has been published to the my Etsy shop https://www.etsy.com/uk/CorsetsbyCaroline/listing/1062604352/corset-pattern-lydia-an-1830s-inspired?utm_source=Copy&utm_medium=ListingManager&utm_campaign=Share&utm_term=so.lmsm&share_time=1630567900456 and will be offered to my Patreon patrons as my design for September 2021.