I like to create one corset design for the male body once a year and have been researching a new design lately. I'm fascinated by how prevalent male corseting was at the end of the 19th century. At least two companies were making corsets for men in London at that time; Madame Dowding on Charing Cross Road and Worth et Cie on Hanover Street. An advertisement by Worth et Cie in the 1890s stated ''Worth et Cie have now added a department for Gentlemen and every class of corset, surgical, spinal, for corpulency, and riding, made to measure.''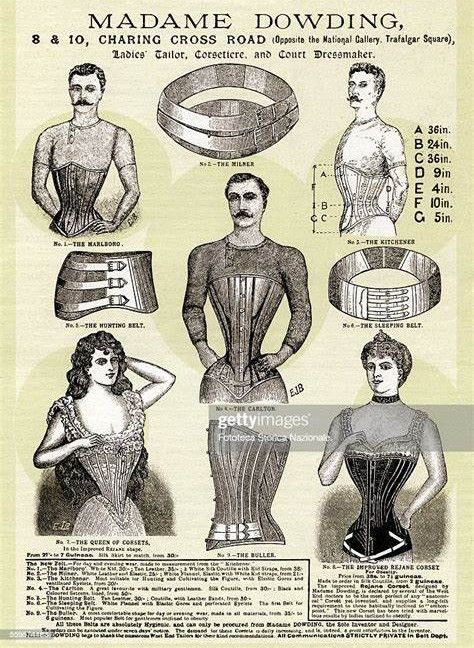 Madame Dowding was a popular corsetiere supplying court dress and one of the most popular female corset designs in London; the Rejane. They had a few options for men as shown in this advertisment.
I love this letter written by 'an old stay-wearer';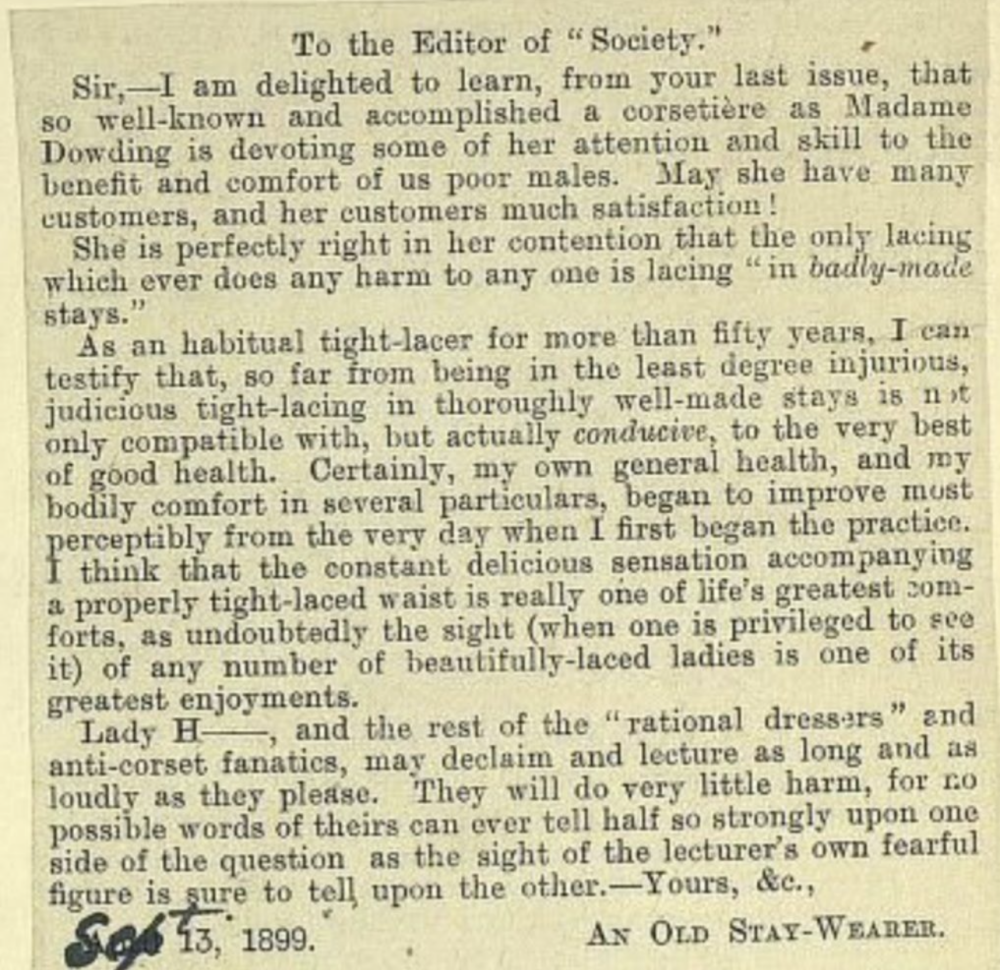 There are countless paintings of men in the armed forces showing good posture and svelt shaping; undoubtedly helped by supportive undergarments.;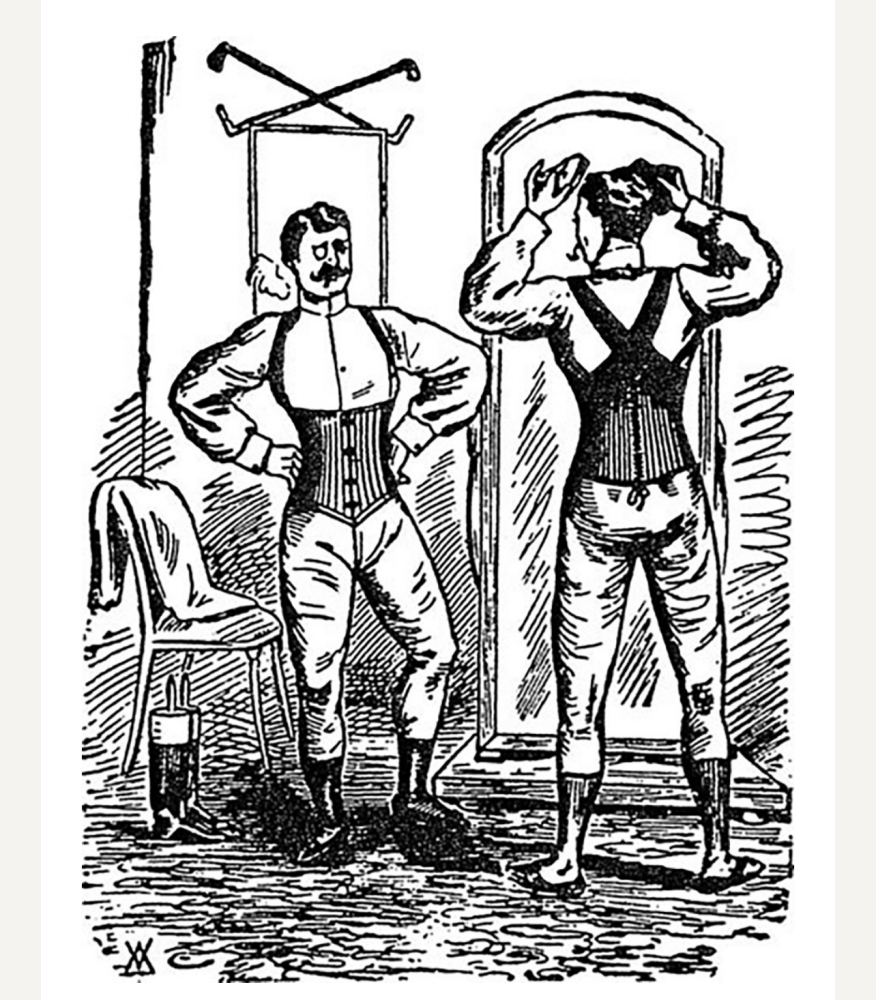 With regards to posture and corseting boys, I came across a letter in the Daily Mail entitled 'Tight lacing for smart boys'. In it they state; 'It has been stated in the Daily Mail that the wearing of corsets was on the increase among men. Can you wonder at it after reading the following, an extract from a letter brought me by one of my boys when coming here to visit me :- we feel sure you will be gratified by the improvement in the appearance of both your boys. They have, we think, entirely got over the stooping habit they had when you brought them to us, and to which, if you remember, you referred at the time. The item of corsets is rather heavy, but this was caused by my having to get reduced sizes as they became accustomed to being laced. Their stays have been made by my own corsetiere, and laced daily under my supervision, giving them the same supervision as I have given my own boys, and I am sure with satisfactory result. It will rest with themselves after they leave our care whether they continue the attention to their appearance which I have tried to inculate.'
I wonder how these boys felt about being inculated into corsetry?? I had to look up that word by the way - not often used these days!